26 5월

Where 'Health Tech' meet 'Fitness Equipment,' DRAX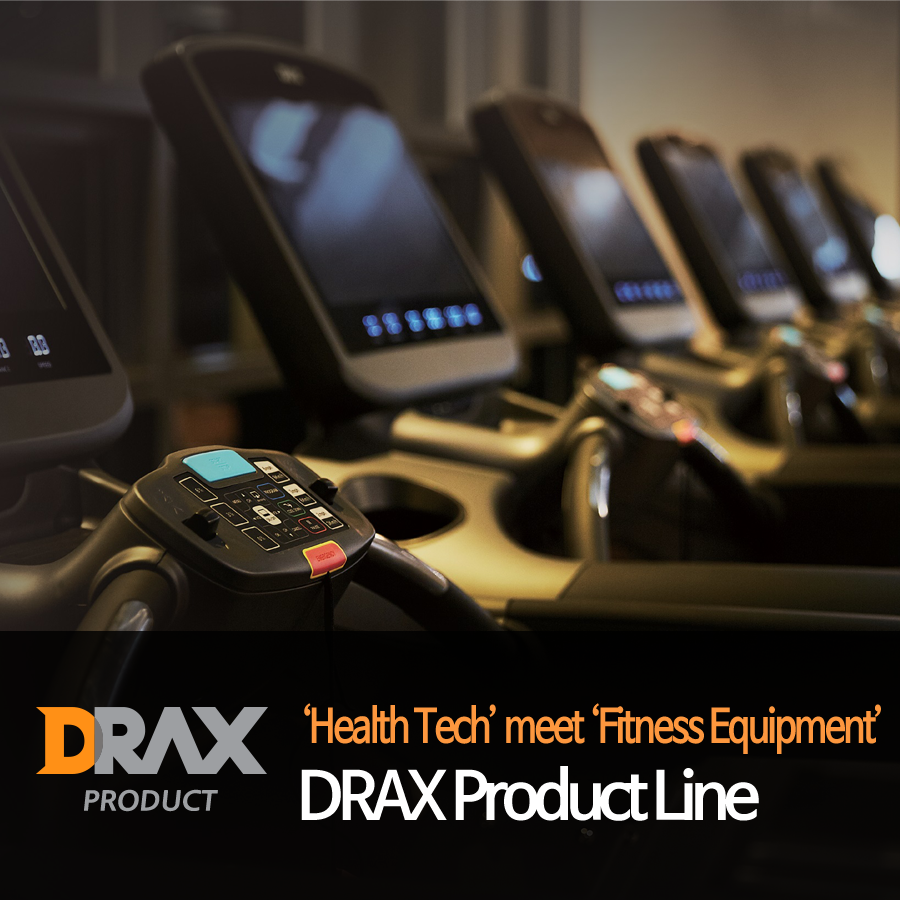 Accelerating towards 'the smart fitness equipment.'
As the importance of a healthy lifestyle grows, the fitness equipment industry is also entering a new turning point. What stands out is combining 'Health Tech' with fitness machines. Health tech is a term that embodies the use of technology (databases, applications, mobiles, wearable) to improve the delivery, payment, and consumption of care, with the ability to increase the development and commercialization of healthcare products. As the demand for fitness equipment expands to homes and hotels, numerous 'Health Tech' content has become approachable to fitness equipment users aiming to curate systematic exercising programs on their own.

A leader in South Korea's fitness equipment market, DRAX, has begun incorporating smart technology into its equipment. DRAX has made amazing technological developments with constant innovation. We possess a technology that checks user running posture by detecting the pressure above the treadmill, a bespoke training coaching system following the individual's physical abilities, and 'Exergame' programs that enable the user to work out just as if they were playing a game.
This blog post will guide you through DRAX's main product lineup featuring advanced technologies that lead the 'Health-tech' market trends.
A diverse lineup of DRAX
DRAX produces a wide range of fitness equipment, from cardio equipment to strength training equipment. We offer specialized equipment, not readily available in South Korea, through partnerships with global brands.
DRAX Cardio Series
We provide three main types of cardio machines; #Treadmill, #Elliptical, and #Bike. Our flagship cardio product range includes: 'REDON,' a treadmill that is made with collective patent technologies, our non-motorized treadmill 'DRAXFIT+,' and 'My Mountain' features an adjustable inclination. Our treadmills are professionally and systematically crafted from R&D to design, assembly to finish, and comes with built-in software to deliver the best workout experience.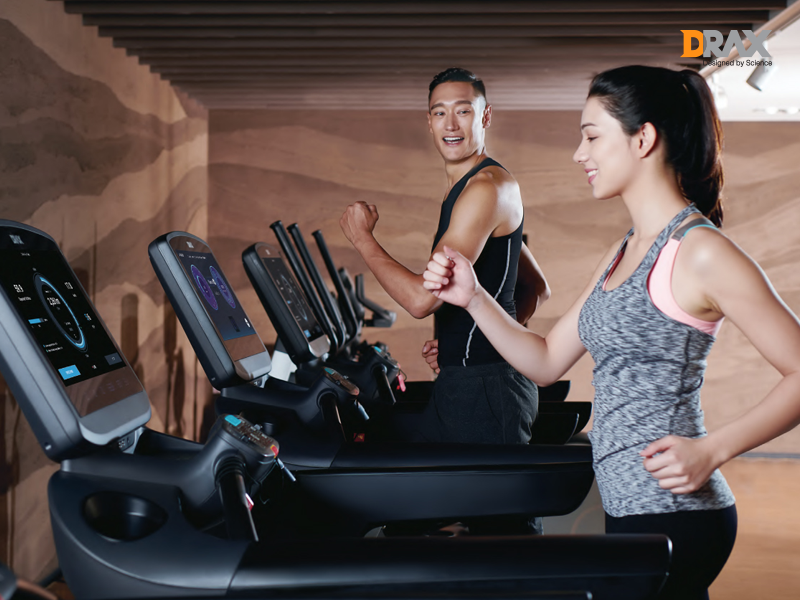 The luxury treadmill 'REDON,' which represents DRAX, is the result of DRAX's own patented technologies. The proprietary 'Speed Sync' technology adjusts the running speed without pressing any buttons, and the floating deck system not only minimizes the impact on the knees during exercise, but it also prevents vibrations from causing problems.
Many touching stories exist that middle-aged women who couldn't ride a generic treadmill because of a knee problem, went back to the gym to run on the REDON without hurting their knees.
DRAX's non-motorized treadmill 'DRAXFIT+' has an ergonomic, curved design making it higher in the front and back and lower in the center part, to mirror the effect of exercising in nature. You can run at your own pace as if you were running a real marathon with our autonomous running system that speeds up when the user's stride is large and slows down with smaller strides.
DRAXFIT+ also comes in handy for high-intensity exercises like CrossFit, where you bring out the maximum of your physical abilities in a short period.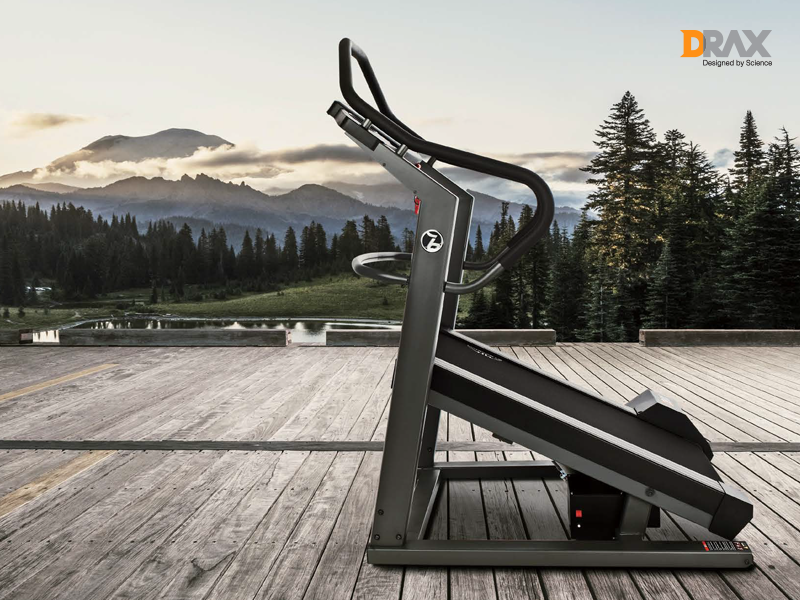 'My Mountain' is, as its name suggests, is a treadmill that simulates the effect of climbing, but indoors. From light trekking to steep hiking trails, you can enjoy various courses as users can adjust the inclination angle from -5% up to 50 %. It is a great way to lose weight as it burns 1.2 to 2.5 times more calories than walking on a flat surface.
My Mountain is also suitable for therapy and rehabilitation purposes since it is exclusively for walking, which has a low impact on the human body.
DRAX Strength Series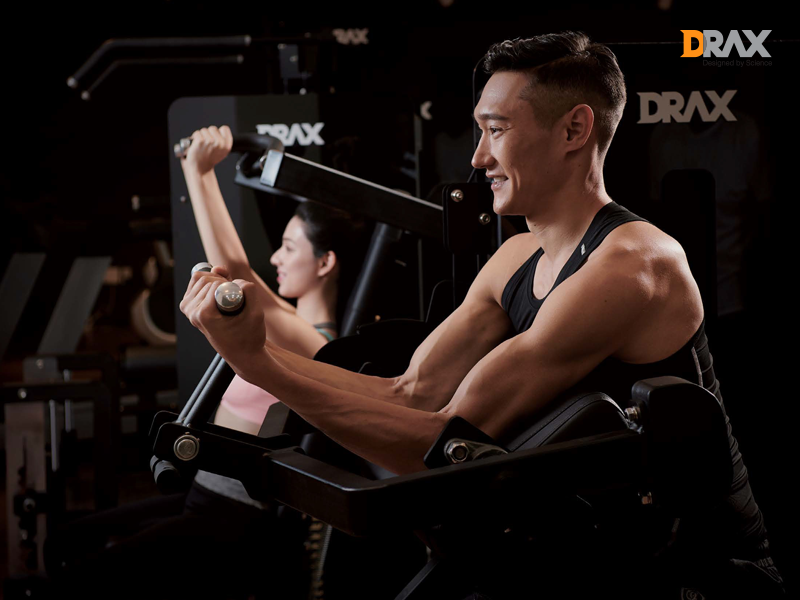 DRAX offers over 90 strength training machines, including a chest press machine for the pectoralis major and a leg extension machine for the quadriceps femoris group. Our strength machines equipped with a 'Counterbalance System' that minimizes the initial resistance of pulling or pushing the instrument, making it easy to use, especially for beginners. Our equipment is ergonomically designed and produced with our 'One-Stop Production Line.' Users will feel the difference right away through our sophisticated design details, such as a footstool that reflects the movement of the user's legs perfectly and the handle adjustment feature that calculates the radius of rotation of the arms.
Professional Equipment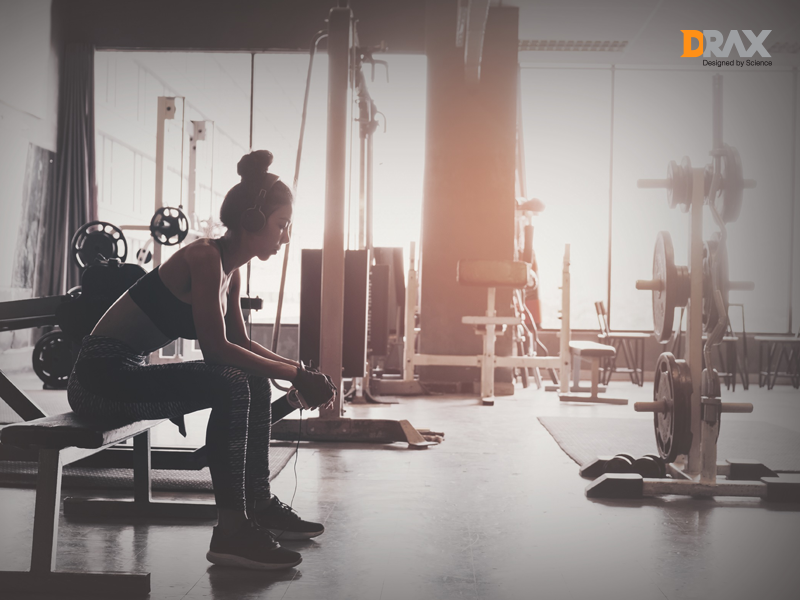 DRAX has partnered with various global brands to offer a wide range of products that are difficult to find in South Korea.
We are an official distributor of many global brands including, a climbing machine brand 'Synergy Air' that gives full-body motion effects like a real climbing, a professional training equipment brand 'Keiser' which invented the concept of power training by overcoming inertia by weight with Keiser Pneumatic Technology, 'Eleiko' the official Olympic supplier and a leading manufacturer of high-quality barbells and disks, 'Cross Core' a bodyweight suspension training brand, a vibration fitness equipment brand 'Vibra Fit' and many more.
The diverse lineup of DRAX provides you a safe and enjoyable workout experience, not to mention that we are true to the essence of the workout itself. We wish you to live a healthy lifestyle with DRAX machines, which we've poured our passion.