31 7월

The Meeting of the Best & the Best. Global exercise equipment you can encounter at DRAX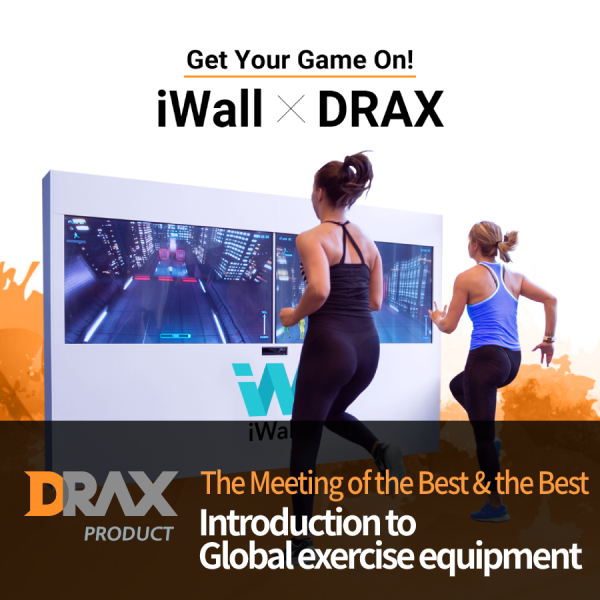 When choosing a fitness center, which is the most important element for you? If you like exercising, the exercise equipment the center uses would be an important consideration. This is because a properly built exercise equipment increases exercise effects, decreases the risk of injury, further enhancing the fun of exercising.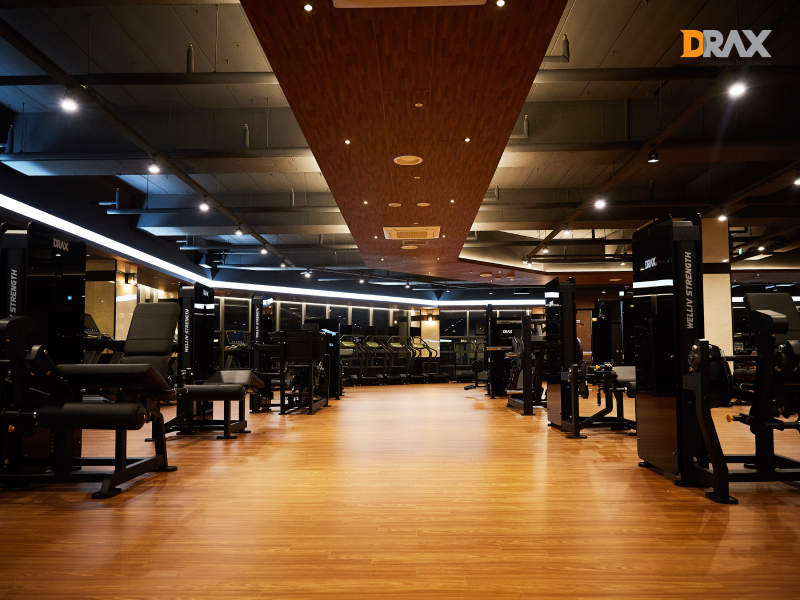 The exercise equipment brand to be introduced to today is global exercise equipment that is loved by many and will increase the fun in exercising more. DRAX has been introducing exercise equipment to the Korean market based on agreements with global exercise equipment brands in possession of excellent quality and their own philosophy. Let's check out the global exercise equipment brand that DRAX proudly presents!
As you're focused on the game, in no time your exercise is over! AI Game Platform iWall
The exercise equipment brand iWall you can meet at DRAX is an AI Game Platform using a motion recognition sensor. Without attaching the device on your body or grabbing and moving it with your hands, the AI system recognizes the movement of the user and controls the character inside the screen.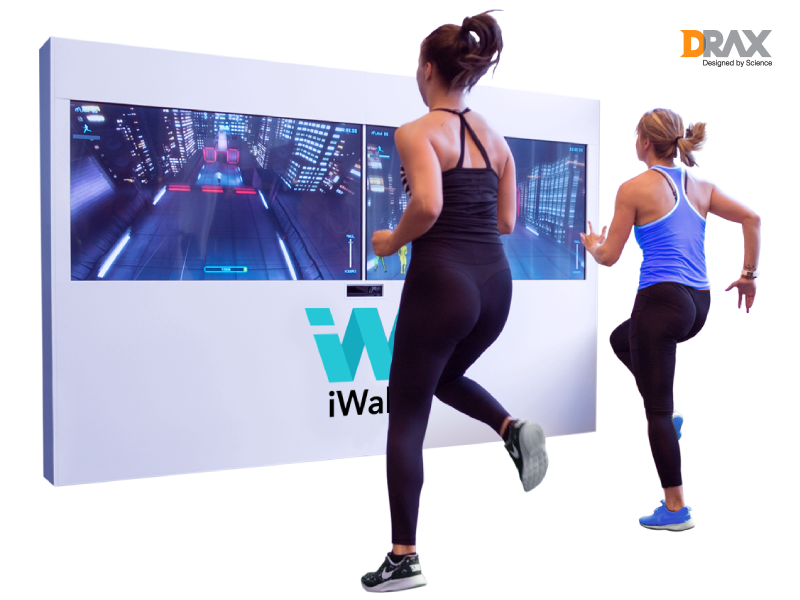 As the user becomes the character inside the game, jumping and running, then a lot of calories are burnt in no time. A variety of game contents are included in iWall that can strengthen the physical capability in addition to dieting such as core and balance training. It contains 'parkour' for running through the city, 'shadow master' for completing missions at a certain posture, and 'ski jumping' that recreated ski jumping. As such, colorful and diverse game contents are included with unlimited expansiveness.
iWall helps children to strengthen their physical ability when it is installed at schools or can provide something to enjoy by being installed in a fitness center or shopping mall. At a hospital or rehabilitation center, it adds vibrancy to the treatment of patients.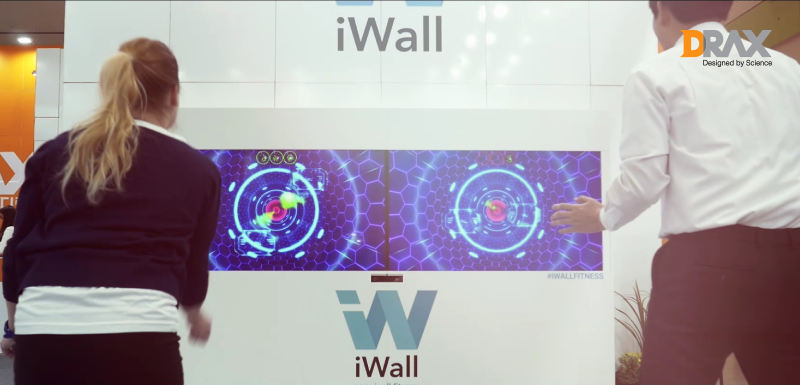 [AI Game Platform iWall]
DRAX provides diverse exercise equipment that is used by fitness centers and rehabilitation centers based on collaboration with global fitness brands such as aforementioned KEISER and iWall. Global brands recognized by the world and chosen by DRAX! With high-quality fitness equipment instantly recognizable by exercise enthusiasts, increase the level and quality of your center.