31 7월

The core of gym business! Take a look at tips on choosing the right fitness equipment that DRAX provides!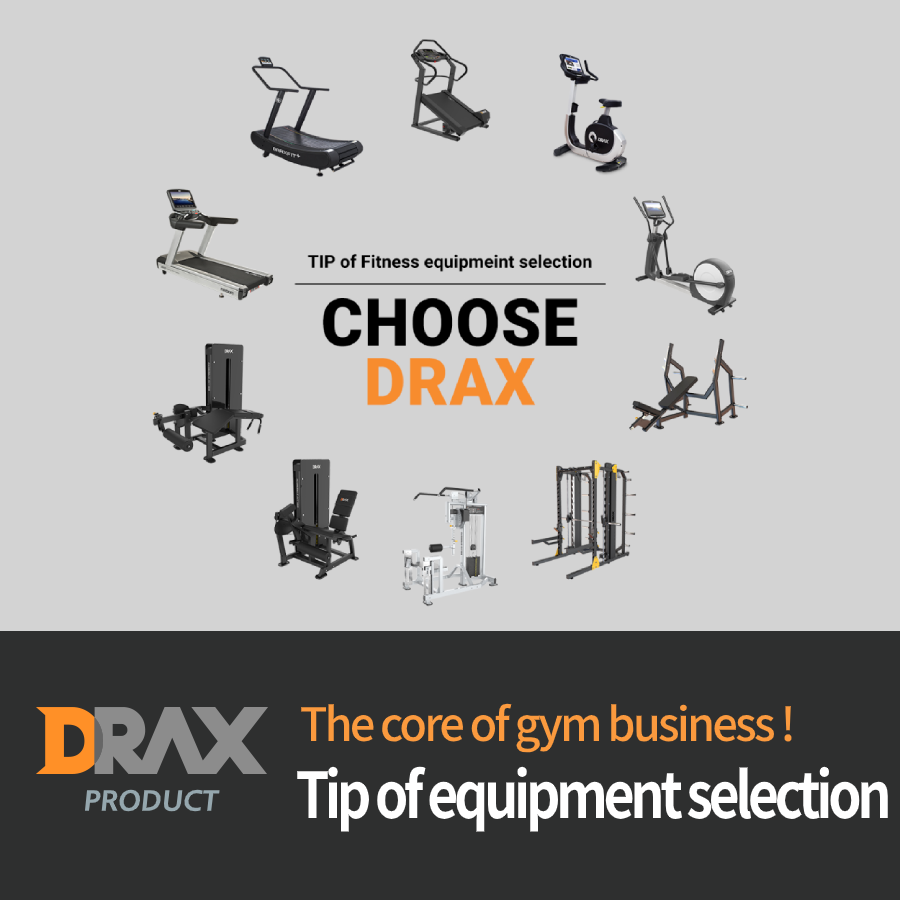 More and more people now start to work out as there are rising concerns and interests on health. Started from traditional exercises such as biking and mountain climbing, exercises are now a lot more diverse as new exercises such as pilates, rock climbing, and home training are introduced to the general public..
Such economic trend that increases the consumption on health and fitness and boosts relevant markets is called the 'Dumbbel economy.' According to KB Business Laboratory report, the number of nationwide gyms is around 9,300 and is constantly growing. Moreover, more and more younger generations are spending more on home work out equipment.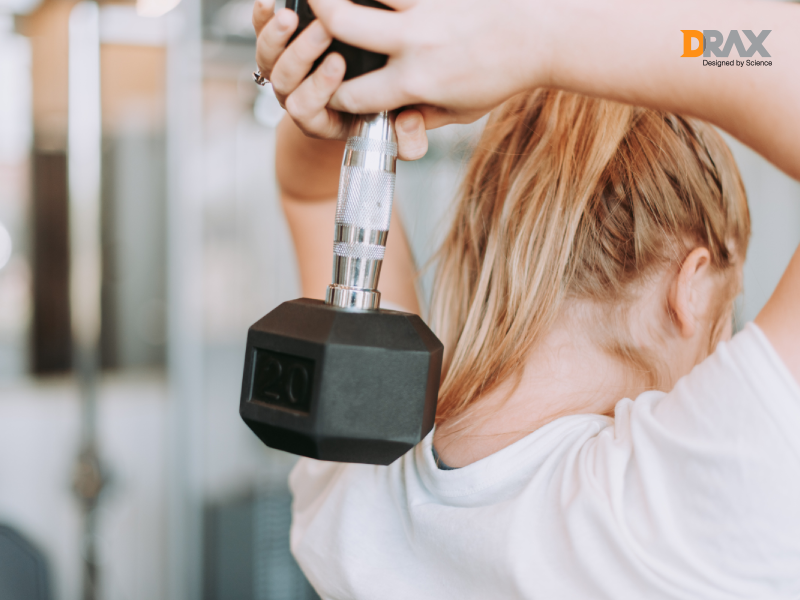 Lately, there are rising number of inquirers who wish to open up gyms of their own. It is mainly because it is very difficult to choose brands from countless brands ranging from cheap Chinese brands to well-known overseas brands. Today, we would like to share some tips on how to choose the right brands and equipment!
The reputations of equipment brands will represent your gyms!
Brand new facility, famous trainers, and GX programs are some of the things that will prove the quality of gyms. They not only give a sense of trust to customers but also make them feel proud of being members of the gyms.
One of the fastest ways to satisfy the customers is to have equipment from famous brands. Using such brands itself will make the customers feel satisfied.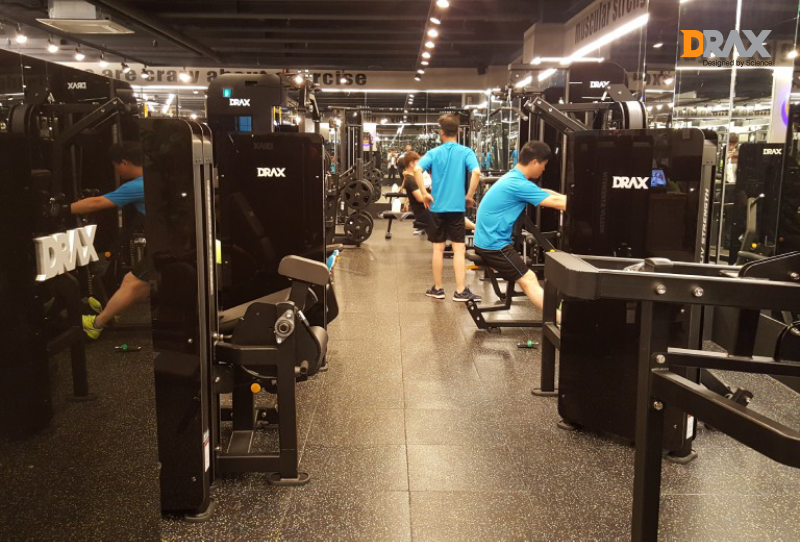 The fact that a lot of customers use such brands! The fact that they are proven! All these facts will grant the competitiveness and trustworthiness of gyms. In particular, since equipment directly affect the bodies of customers, it should be thought twice when considering buying cheap ones. It, for one, enhances the chance of injuries and also might cost a lot for repairs since they tend to break down easily.
DRAX is Korea's No.1 fitness equipment brand. Last year, it had a revenue of 30 billion KRW, the first company to have such figure in the Korean fitness industry, and it enhanced the quality of its products with its world's first Speed Sync technology and more than 40 patents.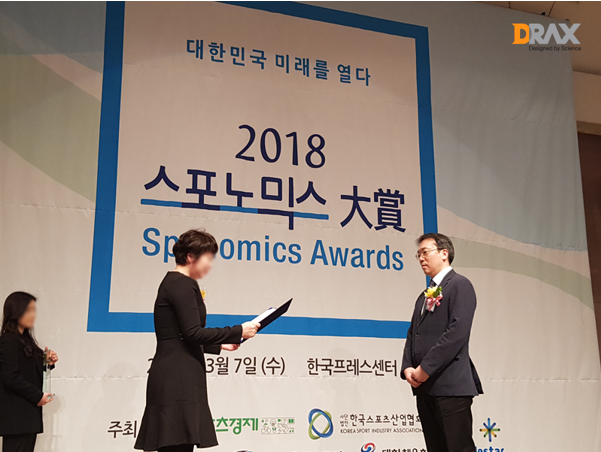 Moreover, in 2018, it won the grand prize in Sports Fitness division at Sponomics Awards ceremony, an event that was co-hosted by Korea Sport Economy and Korea Sport Industry Association and sponsored by Korean Sport & Olympic Committee, Korea Sports Promotion Foundation, and The Pole Star. Any core clients who like to work out will immediately satisfy when they see DRAX treadmills at their gyms.
Make sure the equipment offer proper repair services!
Equipment's repair services are crucial when opening up new gyms in terms of gym maintenance! As stated earlier, you decided to import well-known overseas brands. However, it will not turn out to be a good decision when machines break down and it takes too long time to be fixed.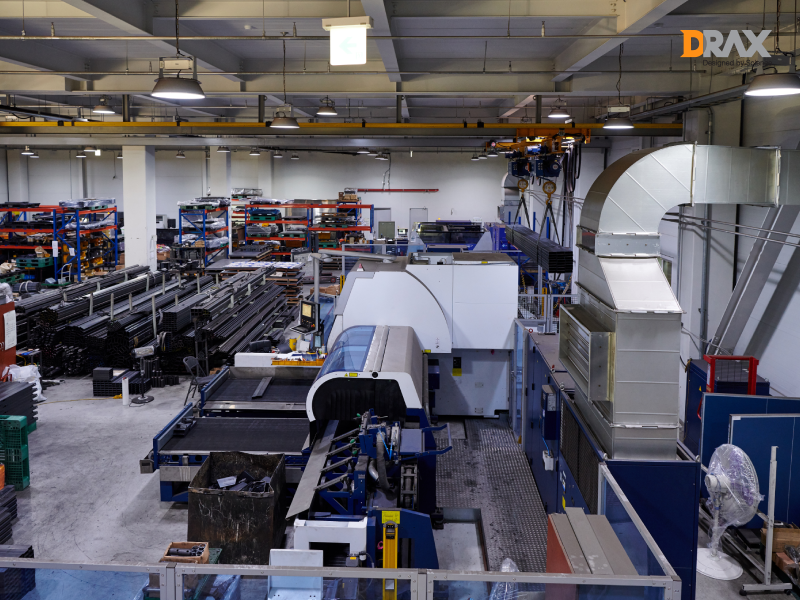 It is needless to say that checking how fast and how precise the repair services can be done is extremely crucial. In this wise, DRAX's own unique technologies and manufacturing system in the industry will pose a great attraction for potential gym owners.
Chinese OEM products cannot keep up with both DRAX's capabilities and repair services. DRAX's 'domestic' facilities that manufacture and assemble all kinds of machines is only possible for DRAX!
Check if the equipment are equipped with Smart Systems!
Followed by the Dumbbell Economy, an increase in the consumption of smart devices took place as well. People now think beyond simple workouts and are starting to desire for customized workout sessions as they check their body conditions. As technologies develop, the workout methods will be smarter. To be in line with such trend, check if equipment in your gyms are equipped with smart systems.
DRAX's total fitness solution 'Smart System' synchronizes with gym facilities and machines by using IoT technology to provide customized workout services to customers and boost the efficiency of gym operation for owners.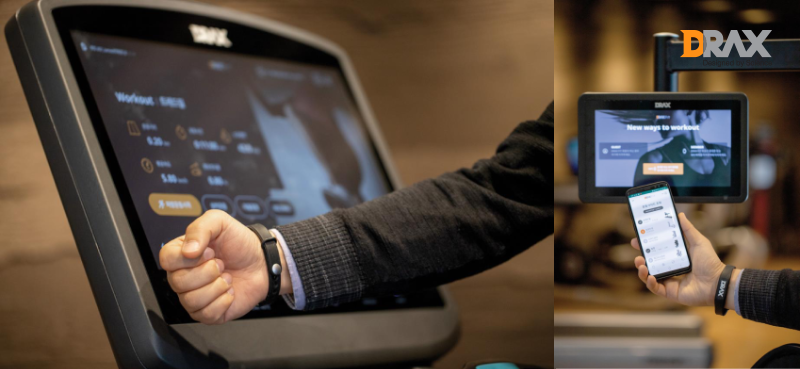 People can work out according to workout programs and plans suggested by Smart System. Moreover, individual monitors on various equipment will provide customers with more detailed coaching as it shows the workout intensity, repetitions, and poses of users.
For owners, their automatic functions such as client management, workout program management by client will help them to reduce the labor costs. It allows you to run your gyms efficiently while making sure of details and boosting the customer satisfaction.
Most of the equipment produced by DRAX such as treadmills, bikes, and Welliv Pro are applied with the Smart System to cover all equipment ranges starting from cardio to strength exercises. The more DRAX equipment, the better management of smart maintenance in your gyms.
Today, we have looked at some tips on choosing the right equipment for future gym owners. DRAX thinks about not only the customers but also the managers and owners who need to run business with our products when we develop products and services. We sincerely hope that you can make your gyms into successes through our technologies and know-hows that we gathered through the last 18 years.