31 7월

Korea's No.1 fitness equipment brand DRAX, global advancement excellence!

Posted at 13:28h

in

STORY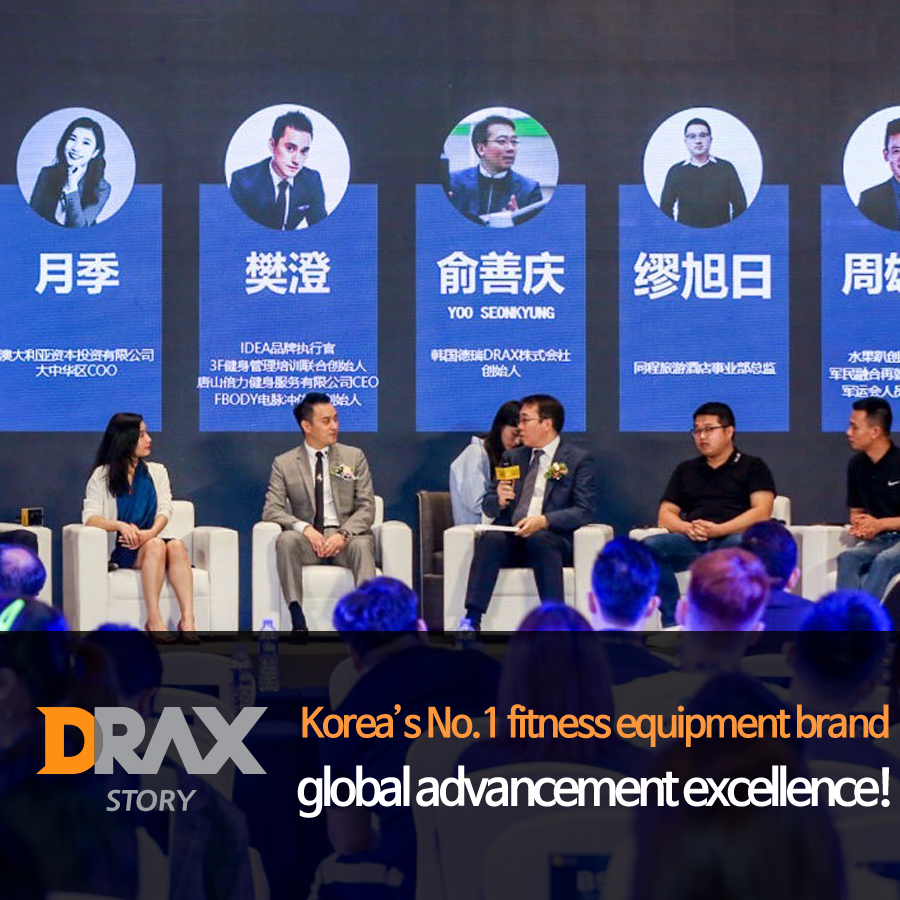 As the interest in health increases and the global fitness market develops, the global fitness market is also showing rapid growth. In the US alone, the market leader, the number of fitness centers has increased by 12.3% in 2019 from 2014 with 104,943 centers nationwide, and the figure is expected to increase over 110,000 in 2024. (IBIS world April 2019 data).
The expansion of fitness centers and home training is naturally leading to an interest in fitness equipment. According to data released by KOTRA, <US Health Tech & Fitness Equipment Market Growth>, aerobic exercise equipment that can be used by all genders and ages, such as treadmills and elliptical machines, account for the largest sales share.
When considering to purchase sports equipment, the 'technology for creating the product' must be reviewed in detail. In order to increase exercise effectiveness and avoid injuries, it must be confirmed whether the configuration and design of the fitness equipment support the user's body shape and movement. For non-experts, it's difficult to figure out these details.
In such cases, it is also possible to check the number of patent registrations and awards of a product or a brand in domestic and global markets. This is because such figures clearly let you know at once how the brand's technological capability is recognized in the market!
DRAX, advancing into the Chinese market as 'Smart Gym Specialized Brand'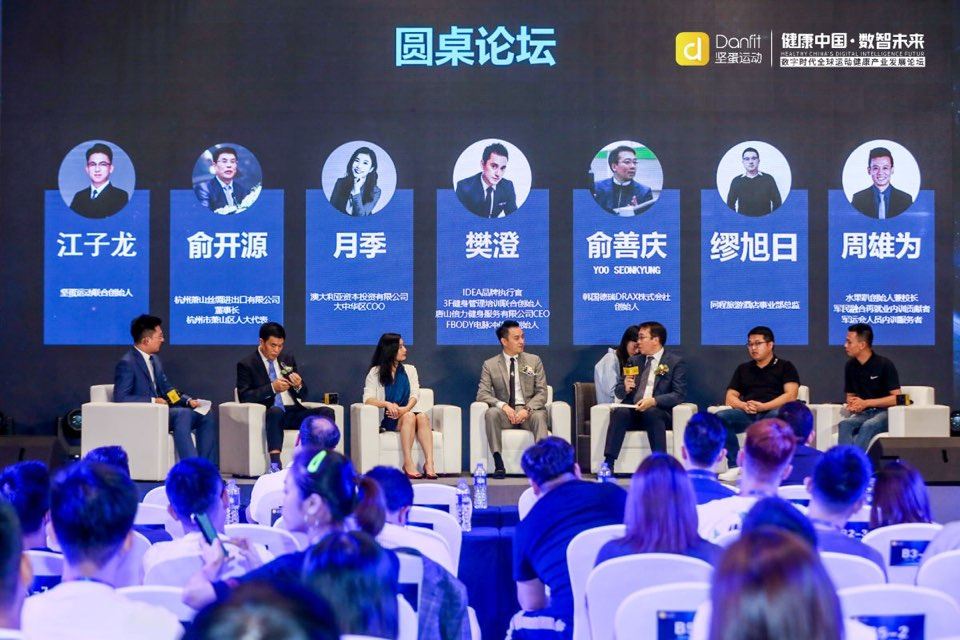 [2019 Healthy China's Digital Intelligence Future Forum]
DRAX, Korea's No.1 fitness equipment brand, was invited as an expert brand to the "Healthy China's Digital Intelligence Future Forum" held in Hangzhou, China in August.
Recently in China, as policies such as "Healthy China Action" and "Sports Power" are being introduced, active discussions are being carried out on ways to combine the sports industry with health technology. This Forum was held to discuss ways to activate smart gyms and to develop fitness service systems for public institutions in the Chinese market where interest in the fitness industry is expanding and rising.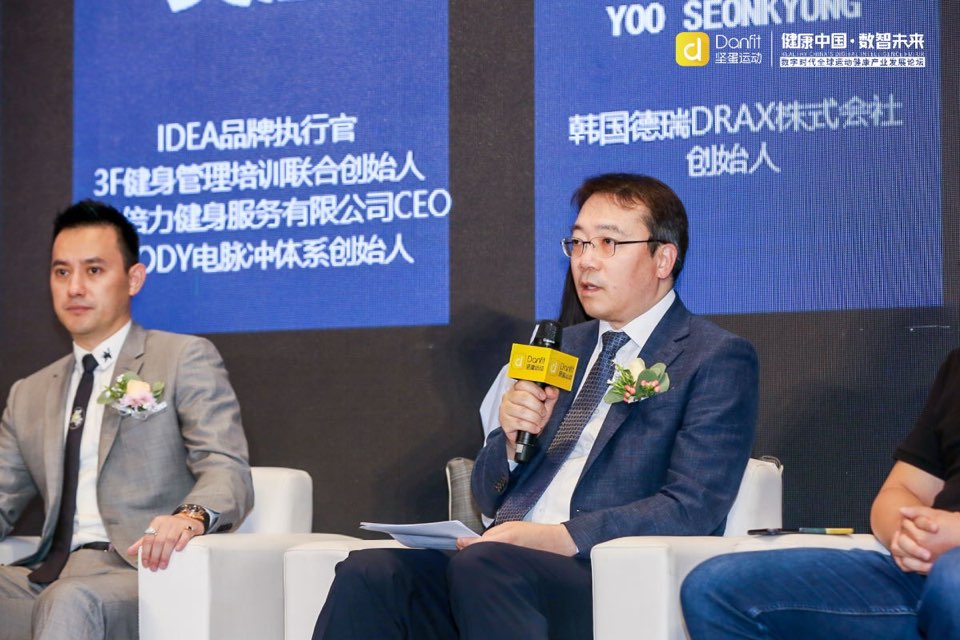 [2019 Healthy China's Digital Intelligence future forum]
DRAX in possession of the technological capabilities necessary for smart gyms such as the personalized exercise prescription program 'FITT' has already commercialized these technologies via a partnership with the GOTO Fitness Center. Based on this know-how, DRAX introduced the smart system that manages 24-hour fitness center chain operations, fitness centers, and customer information at once by combining online and offline services.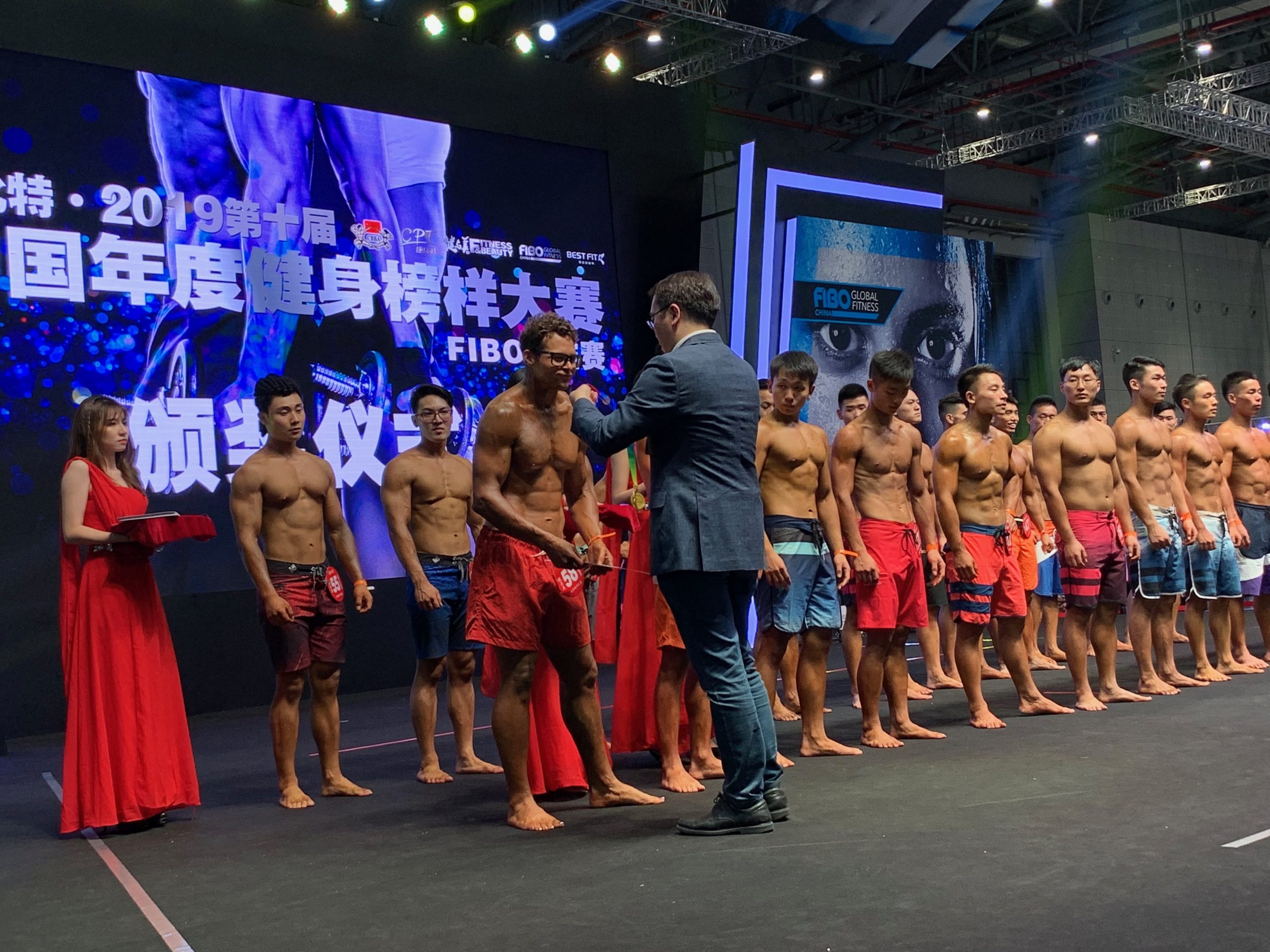 [2019 FIBO China]
In addition, DRAX attended the 2019 FIBO China, the world's largest fitness event, held in Shanghai, China, to participated in the opening tape-cutting event and sports-related award presentations.
At the 2019 FIBO China, over 450 well-known fitness brands participated, and more than 35,000 international industry leaders from over 75 countries worldwide also participated.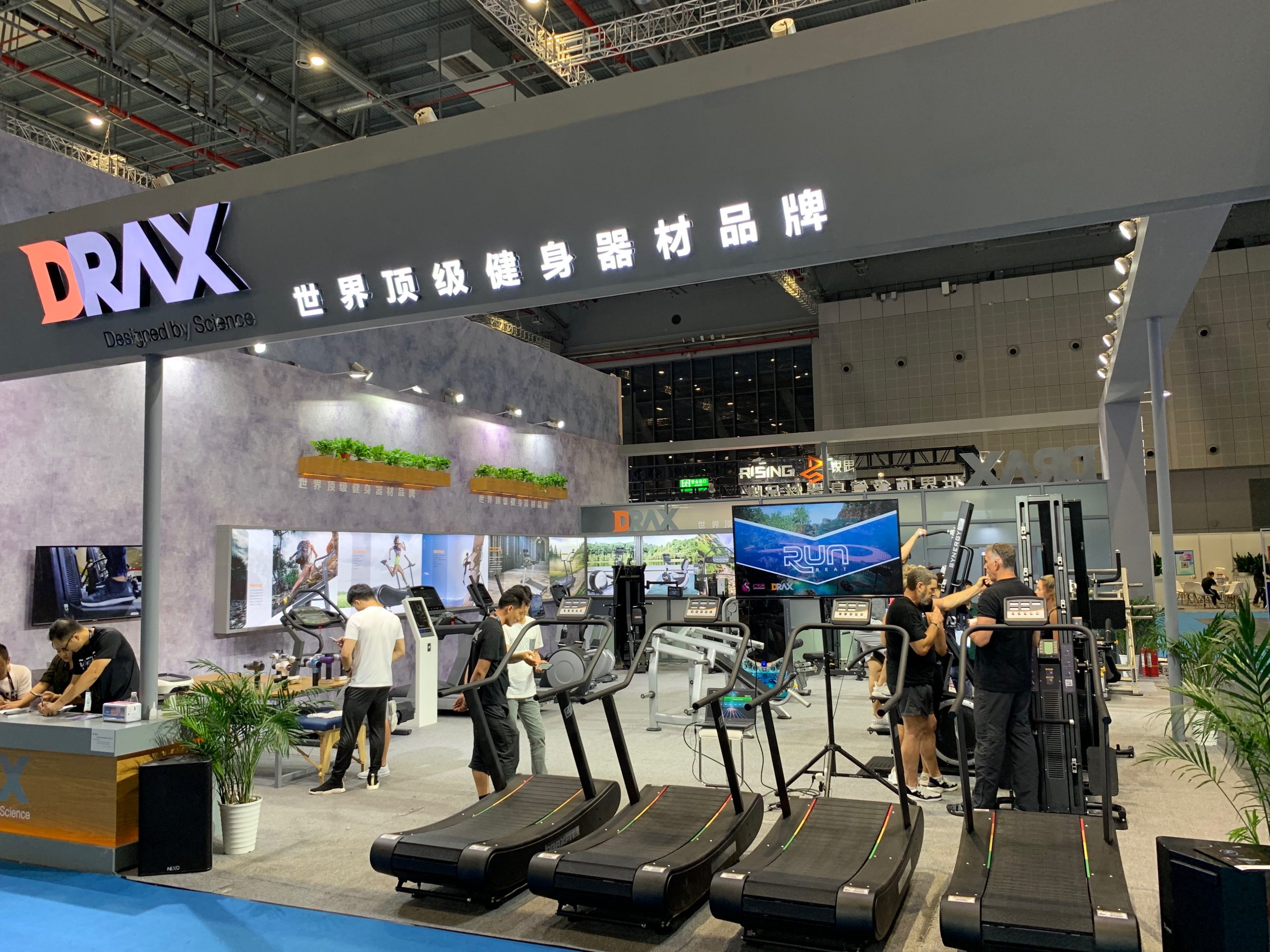 [2019 FIBO China]
DRAX showcased a variety of aerobic and strength exercise equipment as well as the non-motorized treadmill DRAX FIT at the main exhibition hall. Buyers expressed a high level of interest in the sports equipment with the membership management system necessary for a smart gym, programs for improving and managing individual users' physical strength and athletic performance, and the entertainment contents for enhancing the fun of the exercise as introduced by DRAX.
2019 Asian Fitness Awards, winning the Grand Prize in the Fitness Equipment category!
The '2019 Asia Fitness Awards' was held at Grand Hyatt Seoul on December 28 last year. The Asian Fitness Awards, being held for the 4th time this year, is an award event hosted by NABBA Korea, a global company well known for its WWF fitness competition. The event celebrates by selecting and giving awards to athletes and brands that showed the most superb performance for the year.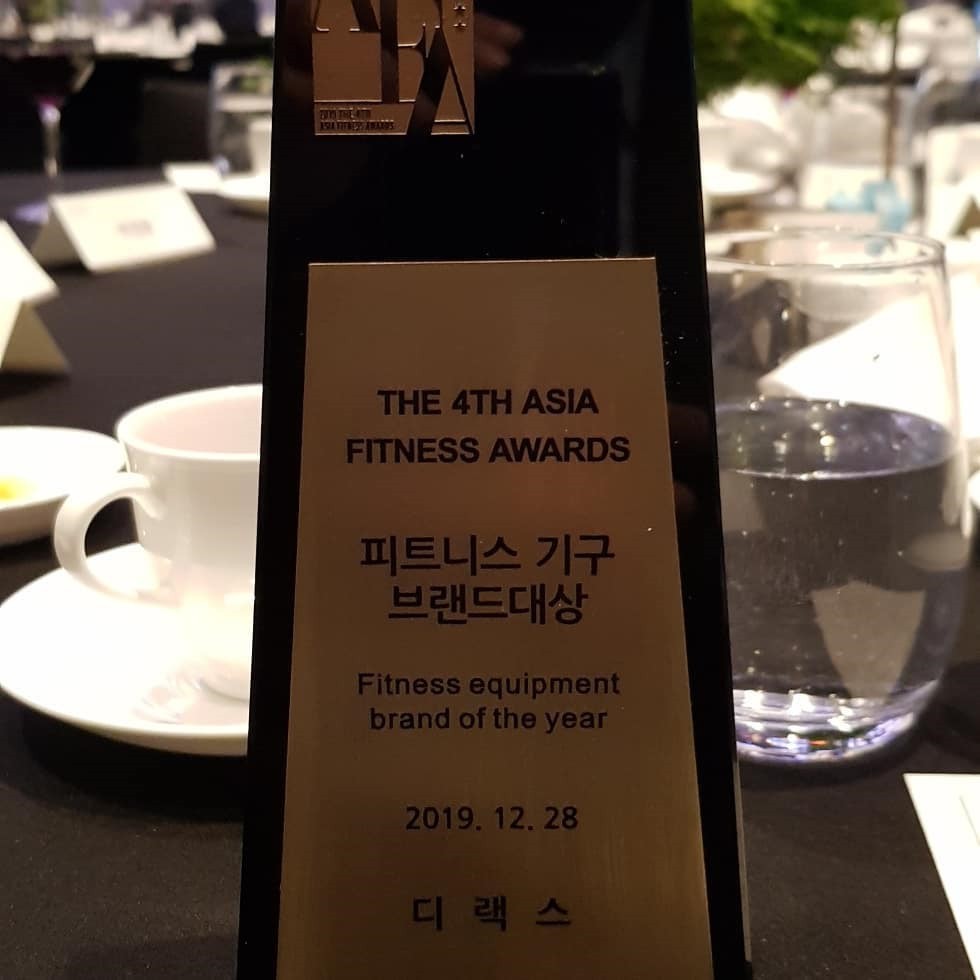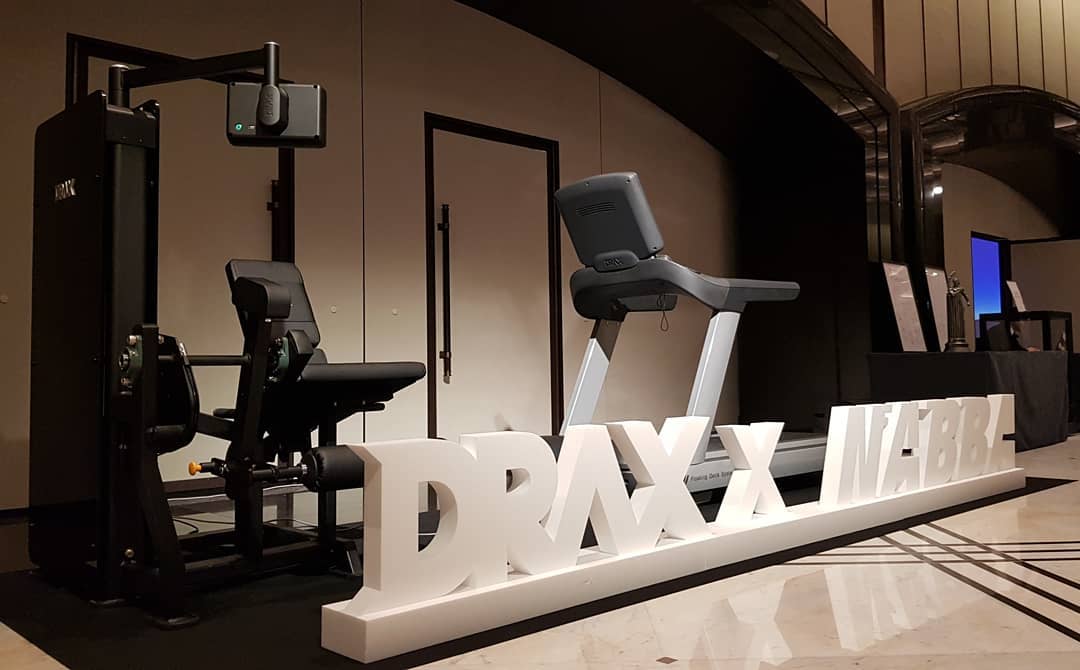 [2019 4th Asian Fitness Awards]
Importantly, DRAX won the Grand Prize in the fitness equipment brand category! It has been praised for upgrading the competitiveness of the Korean fitness equipment market based on the development of innovative technologies including 43 patents, selection as the 'Excellent Procurement Product' by the Public Procurement Service, and No. 1 in domestic sales. =)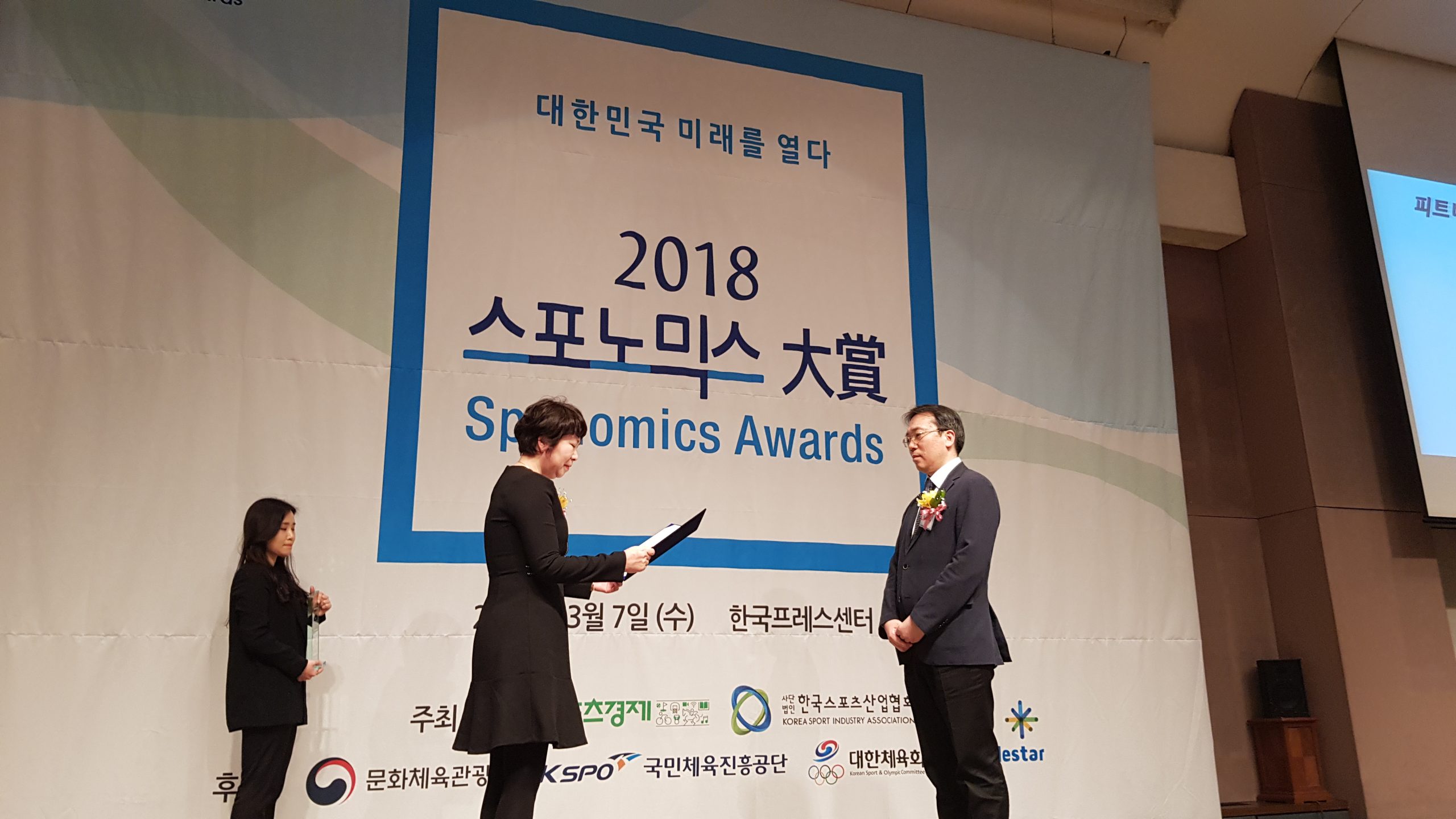 The technology of DRAX has already been recognized in 2018. It has received the Sports Fitness Award from the Sponomics Grand Award event hosted jointly by Korea Sports Economy and Korea Sports Industry Association and sponsored by Korea Sports Association, National Sports
Promotion Foundation, and The Polestar.
DRAX, being recognized for its value as a leading fitness equipment brand in Korea, participated in this meaningful event where its continuous R&D activities since its establishment in 2001 have brought to fruition.
DRAX, proving its superior technology by being recognized in Korea as well as worldwide! We will continue to show more innovative and developed evolution based on continuous innovation! Thank you!