31 7월

Find DRAX Bike with a different attraction from a treadmill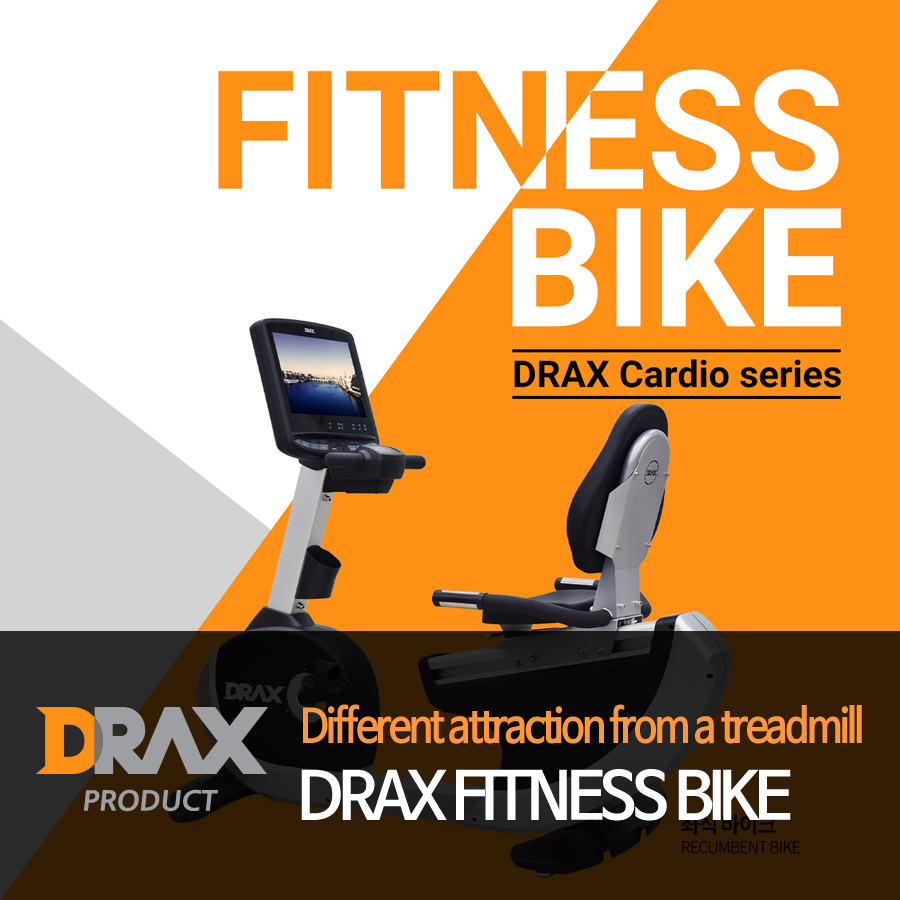 Do you like aerobic exercise?
Aerobic exercise is an exercise that improves the function of the heart and lungs by supplying as much oxygen as possible to the body based on endurance. It doesn't only make muscles of the heart strong, but also helps the blood vessels contract and relax, allowing the supply of oxygen and blood to be smooth. It also improves blood sugar by reducing body fat.
Aerobic exercises include outdoor exercises such as swimming and marathon, and indoor exercise using equipment such as treadmills and bikes. Today, we will find bikes with a different attraction from treadmills.
Legless Bike vs Full Body Exercise
A bike is a way of exercising using the erector spinae muscles of the thoracic vertebrae part, abdominal muscles and a gluteus (hip muscles). Depending on the positions of the pedal and saddle, a bike is categorized into two types; standing and sitting types. And muscles used in each type are slightly different.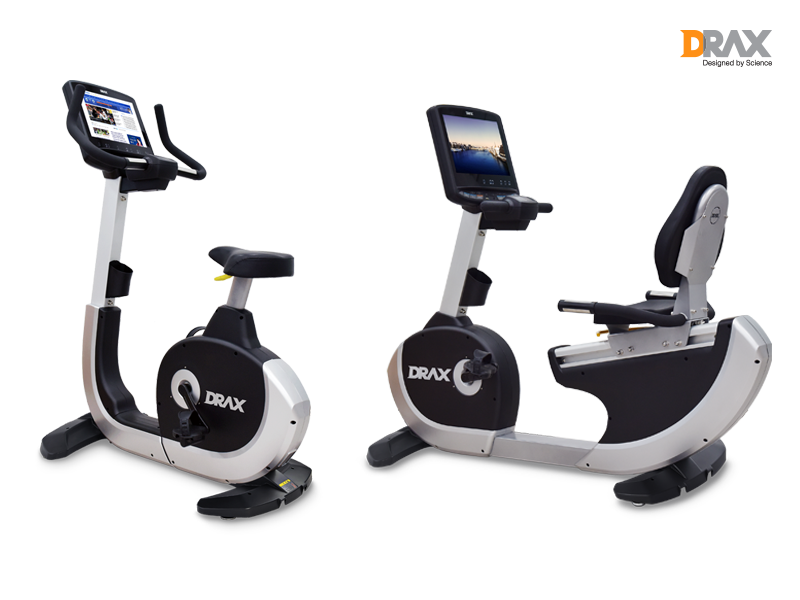 DRAX Bike (left), (right)
A standing bike is a method to straighten the upper body and put the hips on the small saddle like a normal bicycle. Weight is put on the hips and since weight is put in the back and upper body as well as legs that pedal, you can get an exercise effect over the full body. It's great if you want a higher exercise effect than a sedentary bicycle.
A sedentary bicycle is a method to paddle while you sit on the chair that you can allow your back to lean on it. It backs up your back as well as hips so that it doesn't give too much pressure on the upper body and focus on the lower body work-out. Because of this reason, it's suitable for a disc, a patient with back pain, and pregnant women.
Why DRAX is recommended as a fitness bike!
DRAX's fitness bikes offer a variety of features to help you experience a better exercise effect, prevent injuries, and enjoy exercising.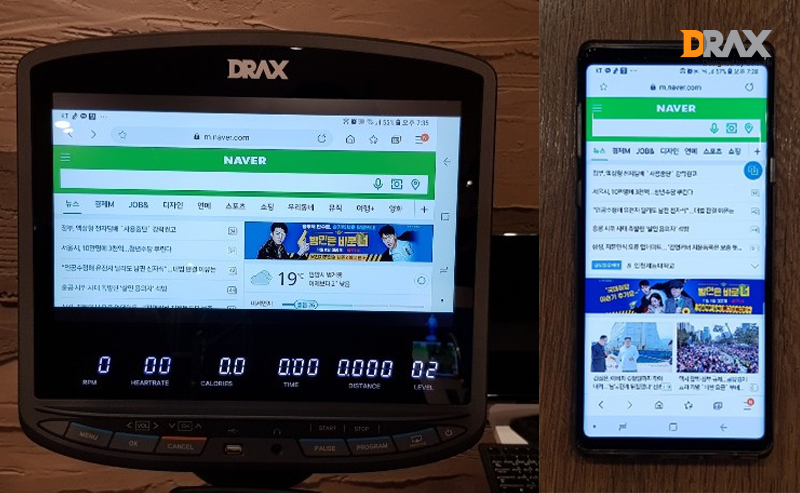 [DRAX Bike monitor and smartphone mirroring function]
DRAX Bike is embedded with an HDTV supported monitor that also applies to treadmills (only for specific models).
The Touch Screen System with Android OS of the monitor makes it easy to control your speed or change the work-out method while exercising. Since it also supports the smartphone mirroring function, you can enjoy exercising by connecting to your phone and watching your desired content.
One of the most important things in the heart rate in an aerobic exercise. When you exercise for losing weight, it's effective to maintain 65-85% of the max. heart rate.
DRAX Bike's Built-in Advanced Intelligent Heart Rate System checks the heart rate and displays information including the work-out hours, the work-out distance, and the consumption of calories. A controller that controls this exercise information and a monitor that you can watch TV are independently operated. If you turn the monitor off, you can check the exercise information through the display on the bottom (only for specific models).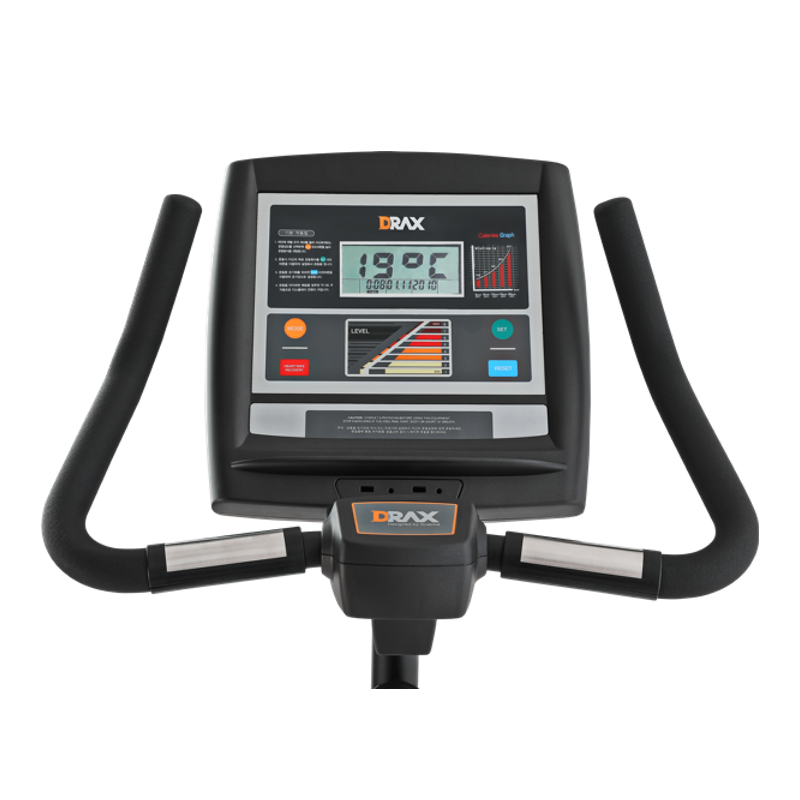 [DRAX Bike Monitor by Product]
DRAX Bike has different monitors depending on the product, and the products without a monitor adopt the hybrid control self-generation system, so external electrical power is not required. Since it can be placed wherever you want, the utilization of space is good. And maintenance costs are low because electricity is not needed.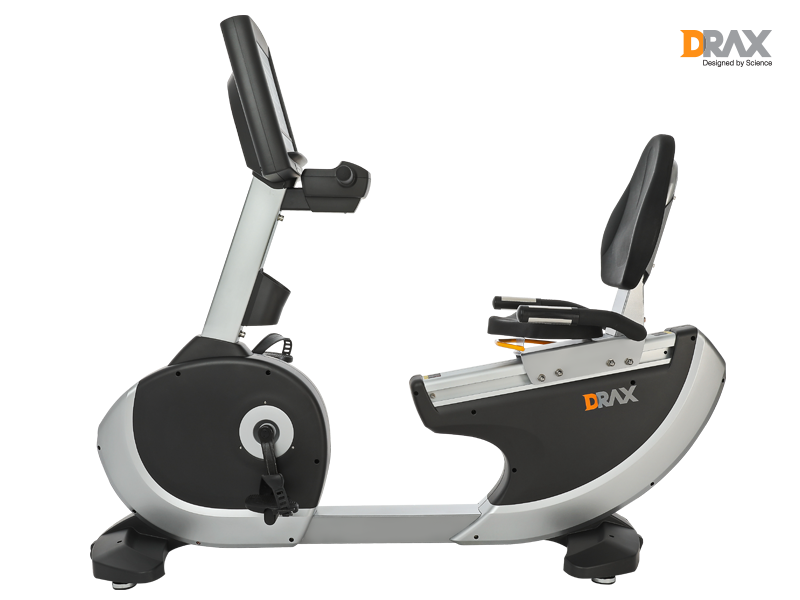 [DRAX Fitness Bike TBR7000]
Today, we learned about bikes for aerobic exercise.
In cold weather like these days, there is a high risk of injury from stiff joints and frozen roads. DRAX Fitness Bikes are also recommended to enjoy indoor aerobic exercises.