26 5월

Feel The Technical ability of DRAX by Treadmill 'REDON'!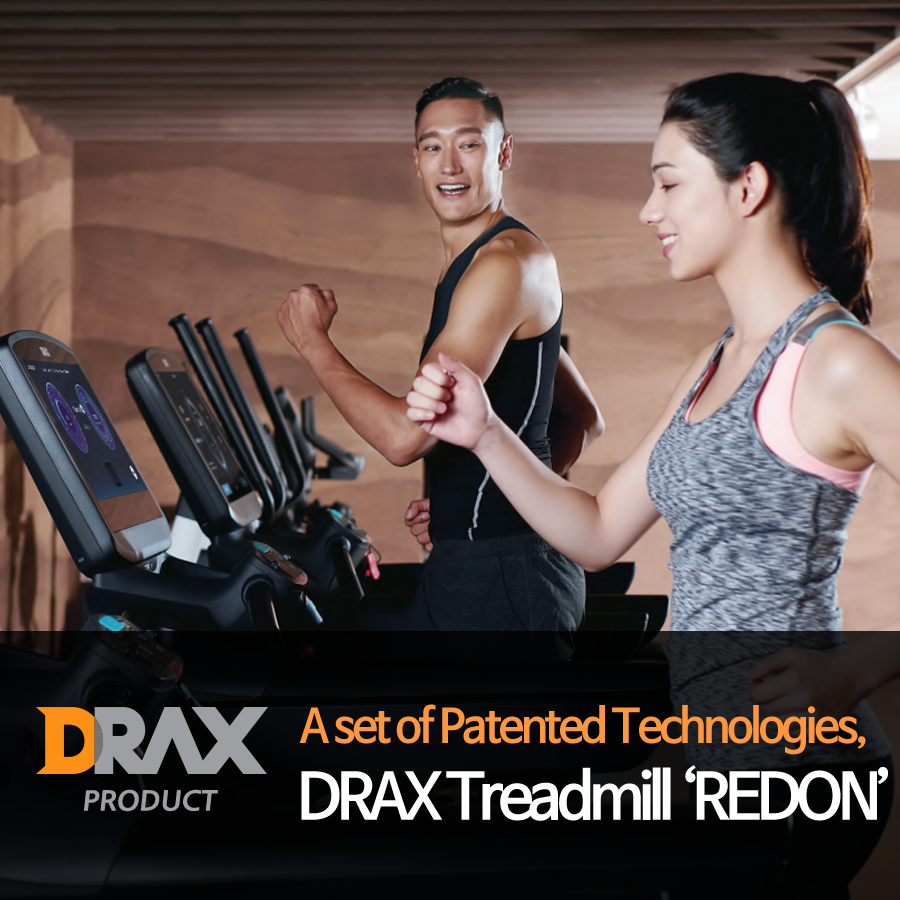 Running Machine? Treadmill!
When you go to the gym, the first thing you see is the treadmill. A treadmill, commonly called a 'running machine,' is widely used for cardiovascular exercises. It has various conveniences, such as the ability to run at a constant speed, using motor power, and fewer impacts on joints than running on the hard ground. It is also known as the 'peak of indoor exercise' enjoyed by people from all age groups and genders.
Today we are going to look at the luxurious treadmill that represents DRAX, REDON.

A Set of Patented Technologies,
'REDON' with its Solid Hardware
DRAX manages research and development, also goes through a One-stop production line, from designing, manufacturing, and assembly till the end, which results in the DRAX machine's high quality of completeness. Everything moves under DRAX's plan, such as the durable design of the product, machining, punching, and user-friendly designs for sophisticated assembly.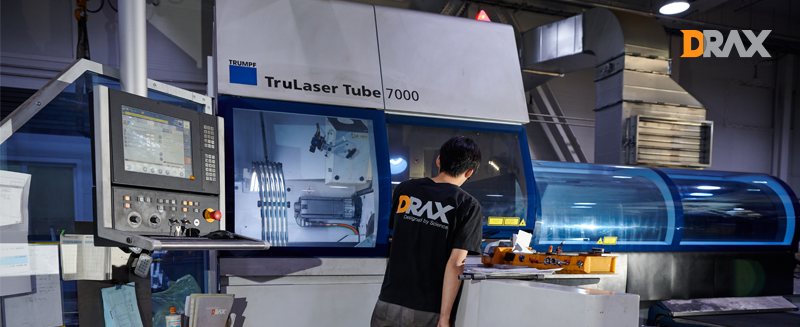 Floating Deck System that has been applied to REDON is not an exaggeration to say that it is a result of sophisticated design. The patented rubber column supports the center of the deck, which results in 15 times less impact on joints than the treadmill that has the deck and frameset and prevents display and part failure from its vibration.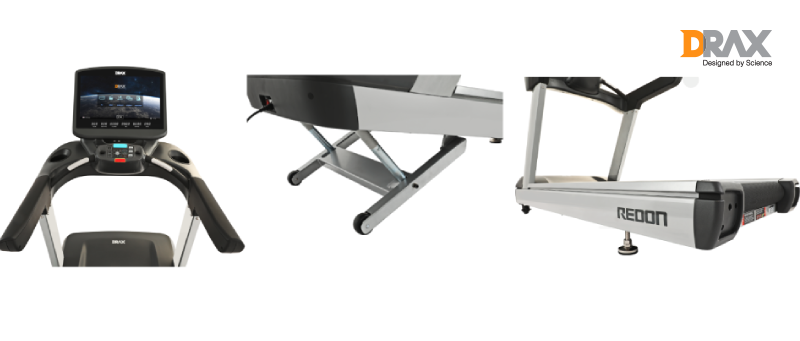 Furthermore, Dual Incline System is applied to REDON. The system sets the slope of the deck up to 22% to create an uphill running environment. Two axes support the space between the deck and the floor, which is synchronized with a belt system to enhance durability and stability.
General products with incline function only have one ax installed. In this case, during the experience of running the inclined treadmill, it causes the left and right sway, and the deck is easily twisted and eventually breaks. But REDON has solid support for the deck and the body, which provides an excellent and stable experience for the users with a lower risk of machine failure!
REDON's Incredible Software, Teaches a Proper Exercise!
You can witness DRAX's outstanding technical ability in its software when DRAX makes a treadmill, not only the solid hardware, DRAX research, and develop content for more effective exercise.
Smartphone mirroring technology is one of them. With this technology applied, by connecting the display of the treadmill and a smartphone, you can watch a variety of content that can be found on a smartphone on the treadmill's display monitor. For example, if you set up the camera function on your smartphone and link it to REDON, which allows you to see your running posture directly from the treadmill monitor!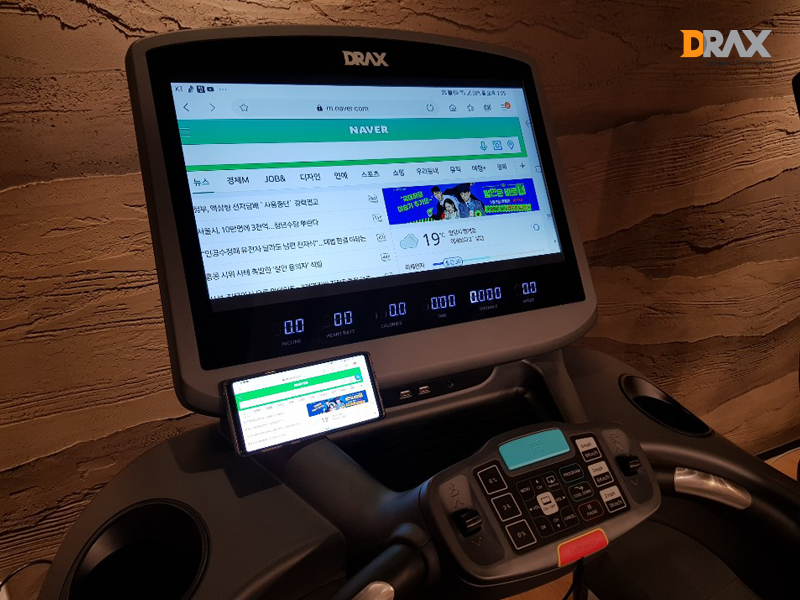 Not only that, but you can also check your momentum through the connection of fitness application, even capable of using the contents of your smartphones, such as watching Youtube and Netflix with a widescreen up to 21.5 inches wide on a treadmill.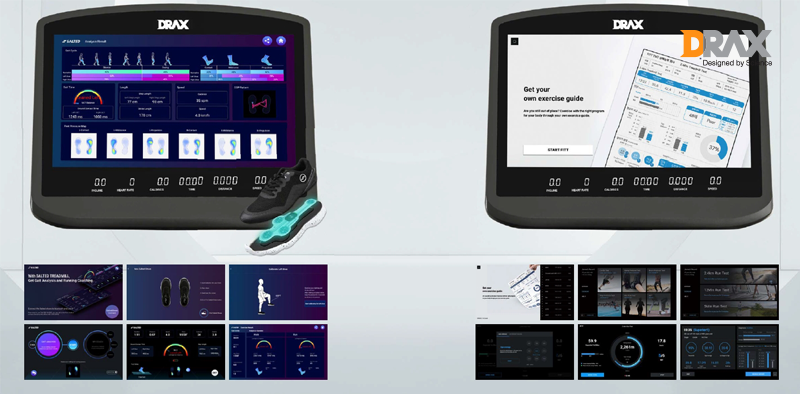 DRAX REDON's other advantage is that it provides an exercise solution. Speed Sync and the self-motion sensor shoe 'Salted System' detects the pressure point of the deck and the footpad and provides real-time guidelines to fix the user's incorrect posture. The center of gravity for each step is measured as well as the areas where body weights are loaded, to tell you how to walk correctly.
Also, it provides customized healthcare solutions based on kinetic science data, 'FITT' suggests an exercise program based on the individual's physical abilities. If the fitness center's general in-body service sets the direction of the work out by measuring body composition, skeletal muscle, and body fat rates, the FITT solution prescribes frequency, strength, time, and form of exercise based on user-customized quantitative and scientific data.
DRAX's treadmill REDON consists of 'REDON,' and 'NEWREDON.' 'NEWREDON' consists of DRAX's every aspect of technical ability, and 'REDON' focuses on hardware technical ability.
If you wish to experience more features such as smartphone mirroring, Android OS system, touchscreen, and exercise programs applied with a software system, choose NEWREDON! If you wish to focus on the basic running, how about REDON? No matter which treadmill you choose, you will be able to feel DRAX's differentiated technology right away.