18 2월

DRAX'S philosophy turns into the technology

Posted at 11:36h

in

STORY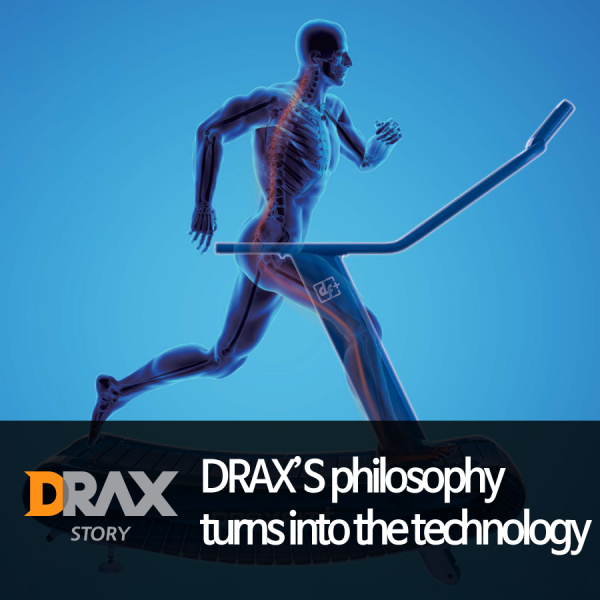 Our concern towards the 'Real Exercise'
DRAX take 3 basic elements into consideration when it comes to fitness equipment. First, it must true to the essence of the workout. Second, it must be safe. Third, it must be enjoyable. All the DRAX machines and systems have been designed and created reflecting 3 core brand philosophies. These have been the guiding principles of all our research and development efforts since 2001. As a result of that, we have acquired 43 patents since 2001 and acknowledged by the government of our effort. We are proud that our products had been designated as superior procurement product by the Public Procurement Service of South Korea. In this post, we will go through how our philosophy turned into cutting-edge technology.
DRAX's pride in its technology
DRAX wishes you to be truly happy by sweating your passion and happiness wherever you are, whenever you want to exercise just as in working out in nature. That is the reason why we developed 'Speed Sync' technology for our treadmill. Speed sync autonomy system let runners run just as you are running in nature where runners can change their speed as they please. Two types of sensor catch your speed change and feet position on the track and adjust the exact speed what you want to run. You don't need to press any button to change speed! Isn't' it brilliant?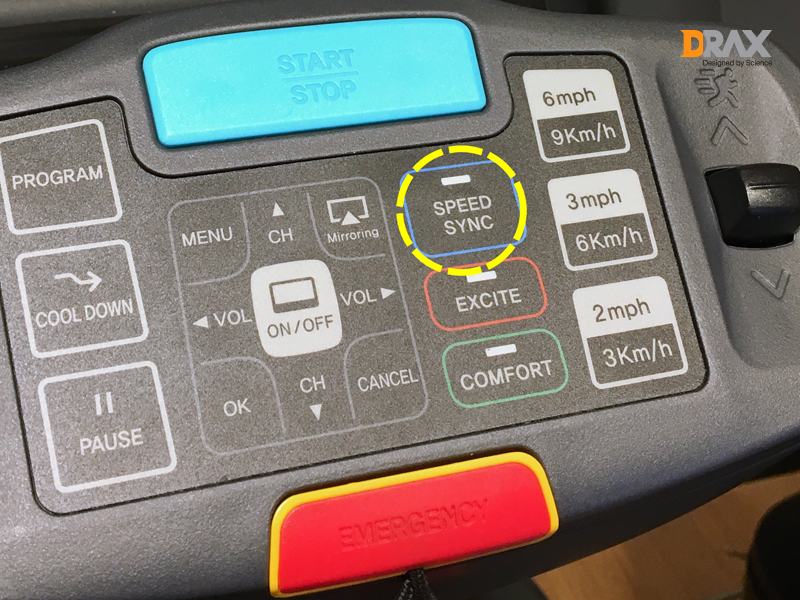 <DRAX's Speed Sync System>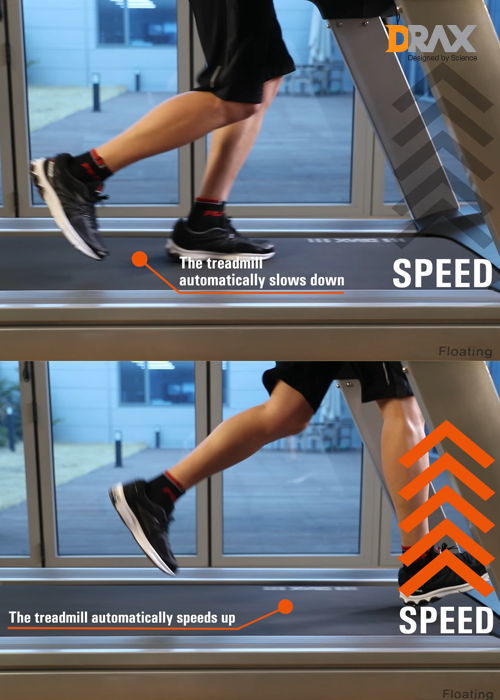 As you can see above, if a runner starts running fast and moving towards the front of the track, the motor speed would be catching up. On the contrary, if a runner slows down the speed and moving towards the back of the track, the motor speed would slow down. Hence, it would give a runner an effect of running in nature as a person can easily change the speed consciously. Also, runners can enjoy the nature-like view on the screen constantly changing in accordance with their running speed when they are interlocking the built-in video and speed sync system. Furthermore, DRAX developed 'Floating Deck System' enable runners to run safely. The generic treadmill gives a significant strain on the meniscus of your knees continuously.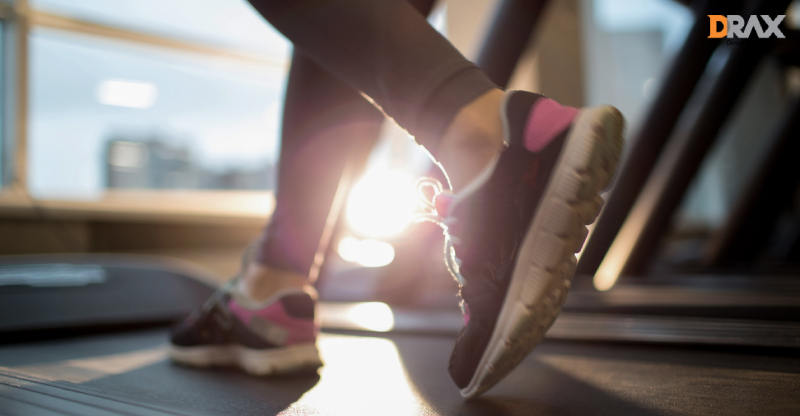 However, DRAX treadmill deck helps to minimize the impact of the pressure as supporting runners' feet softly just as running on the urethane tracks. Especially our patented rubber pillar supports the middle of the deck firmly aim to minimize the pressure impact on your joint and prevent assembly parts to be broken compared to the generic treadmill its deck and frame are forcibly fixed.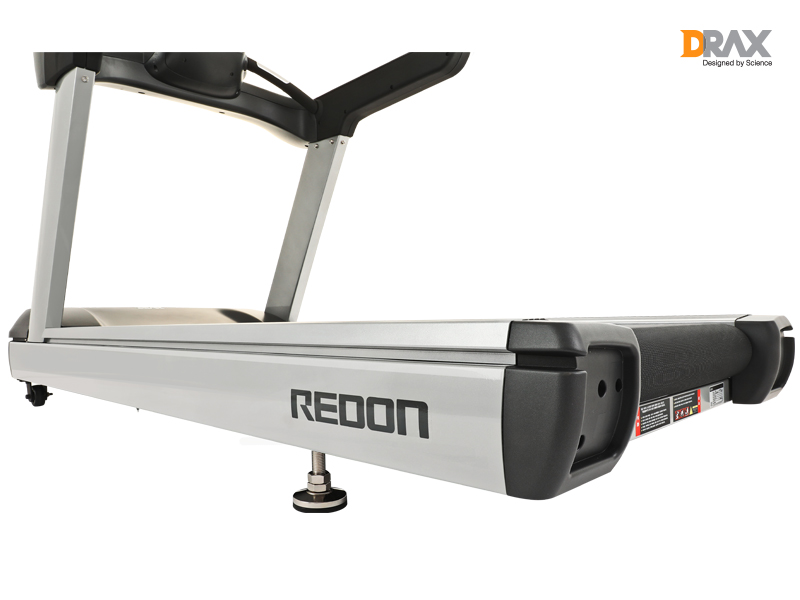 Lastly, we have improved the joy of exercise by leveraging smartphone. 'Mirroring and Android System' allows the runner to watch YouTube, Netflix or Fitness Apps, and even monitor your posture using camera functions. AI, VR technologies play a significant role in optimizing entertaining workout experiences. DRAX treadmill offers the feeling of running in the middle of nature by interlocking VR background and runner's speed. Runners can appreciate the view of the rainforest get the feeling of outdoor exercising regardless of the weather condition. We believe that a true passion for our mission to provide safe, enjoyable and close to the essence of exercise equipment led us to become a No.1 fitness equipment manufacturer in South Korea.
DRAX have made tireless changes and efforts to realize our philosophy into reality. And that is how we've achieved our own unique technologies. We wish for you to experience a true joy of exercise with our innovative equipment.