31 7월

DRAX's Extension of 2nd Plant, Onto Global No.1 after Korea No.1

Posted at 13:56h

in

STORY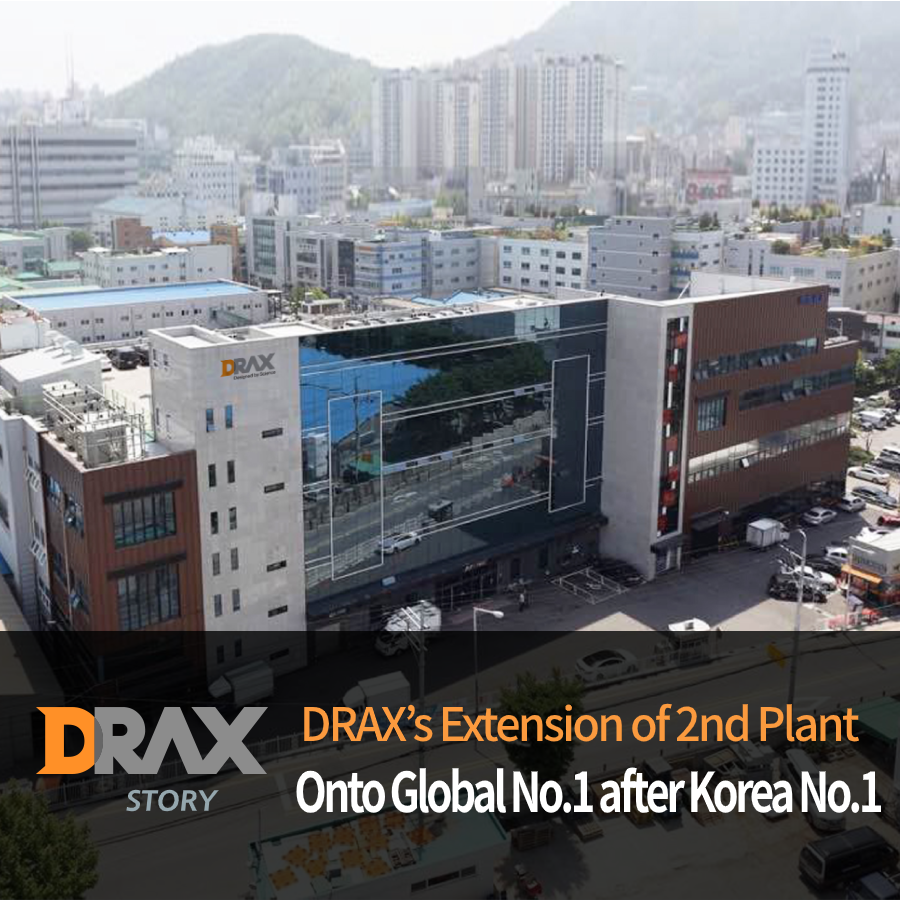 "Let's make free and comfortable fitness equipment, as if working out in nature"
DRAX, making 33 billion sales after advancing to a global market, started from this one sentence.
DRAX's great technology considered 'nature itself'. New REDON first started from the thought, 'can we embody the natural environment in a treadmill and run as if we're running on a ground?' and created New REDON's Speedsync technology and non-motorized treadmill, DRAXFIT+. It's an innovative creation of adjusting the speed of the treadmill with the user's own will instead of the power of the motor!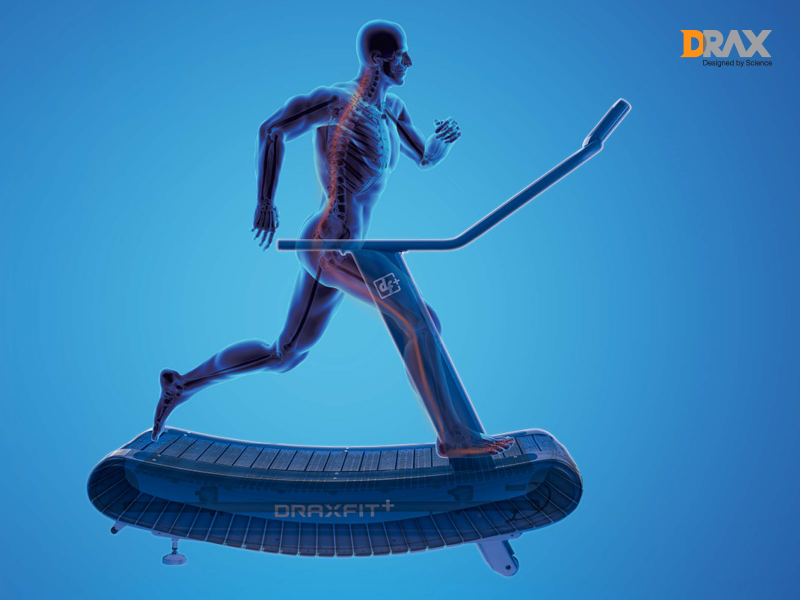 Based on a solid philosophy and goal, DRAX has continued its effort to make the best fitness equipment. In 2020, DRAX extended the 2nd plant with cutting edge automated facility and stepped up with its technology and manufacturing power. Today, we'll learn about DRAX's one and only competitiveness and its process of transformation into a smart factory.
The manufacturing power that realizes the technology perfectly! DRAX's ONE-STOP production line
DRAX is the only domestic fitness equipment brand to be equipped with a ONE-STOP production line. Most of the brands manufacture the products OEM in China to reduce expenses for facilities, maintenance, manpower and more. However, DRAX directly conducts all steps of the process from domestic DRAX plant, including R&D, material purchase, production, assembly, processing, etc., with the goal of creating high-quality fitness equipment.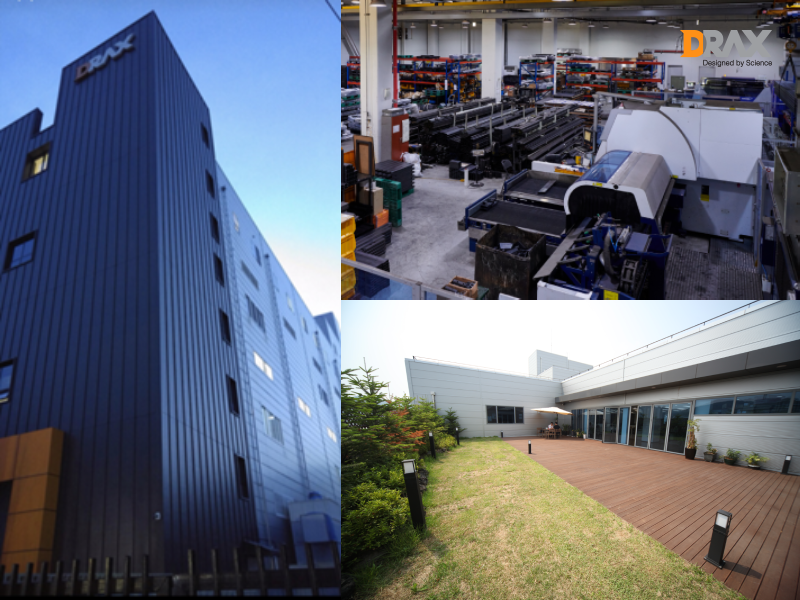 [DRAX's First Plant]
It means that all of the processes required to produce a product is handled by DRAX, from selecting good materials to frame processing, delicate cutting, perforating and assembly, and finish. DRAX's production team is composed of a manufacturing team, assembly team, and equipment team, with masters of long experiences and know-how. DRAX has established the base of manufacturing and skilled masters generalize every process to create high-quality products. When the products are produced, we conduct an inspection in many quarters including machine works and safety, which makes our products even more sturdy and safe.
A step forward to a smart factory! DRAX's extension to the 2nd plant!
In 2019, DRAX has established its 2nd plant. To leap forward as global No.1 after Korea No.1, DRAX has moved on to a smart factory with a high-performance facility!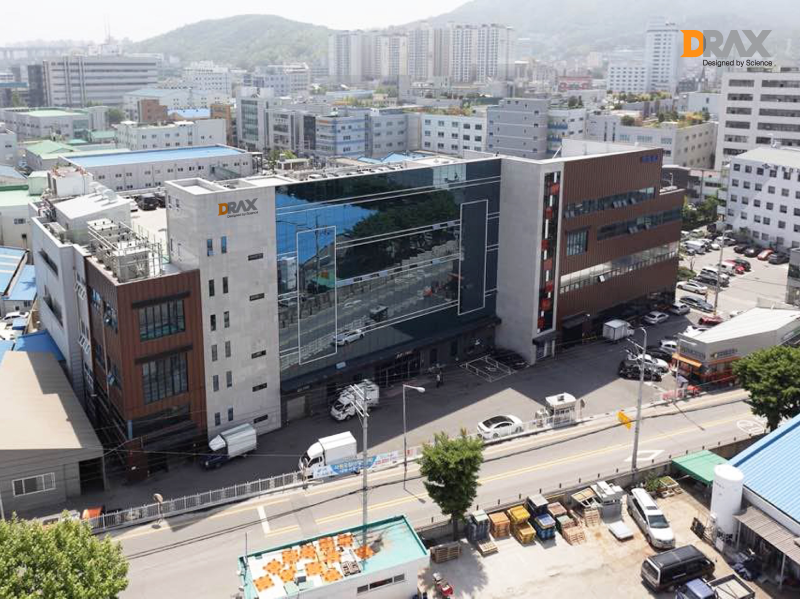 [DRAX 2nd Plant]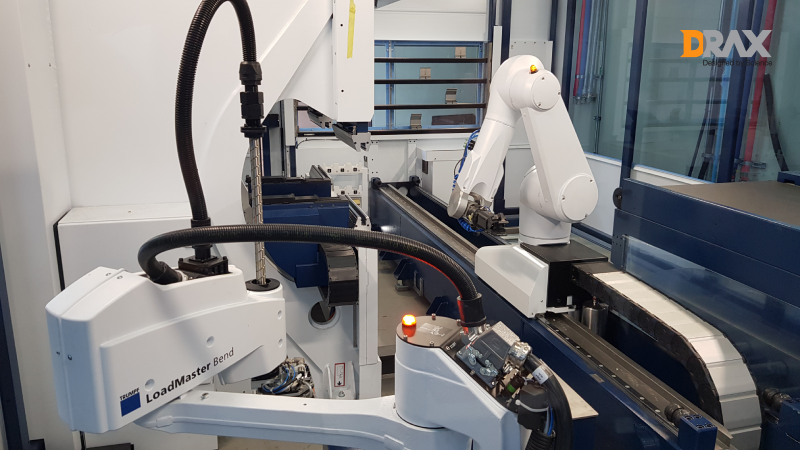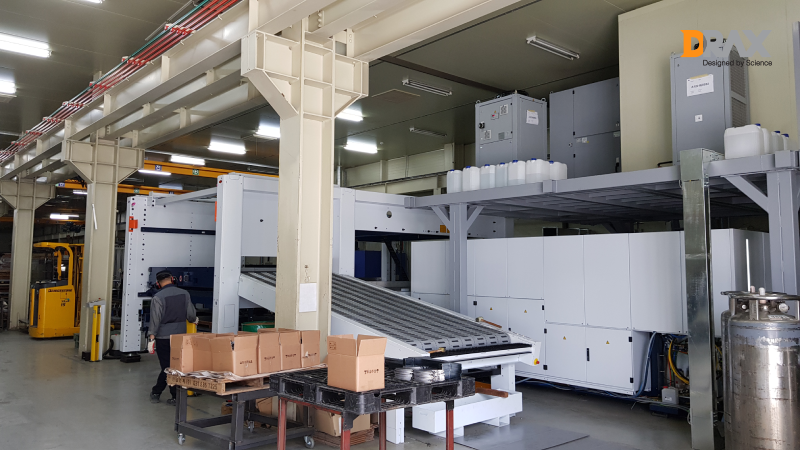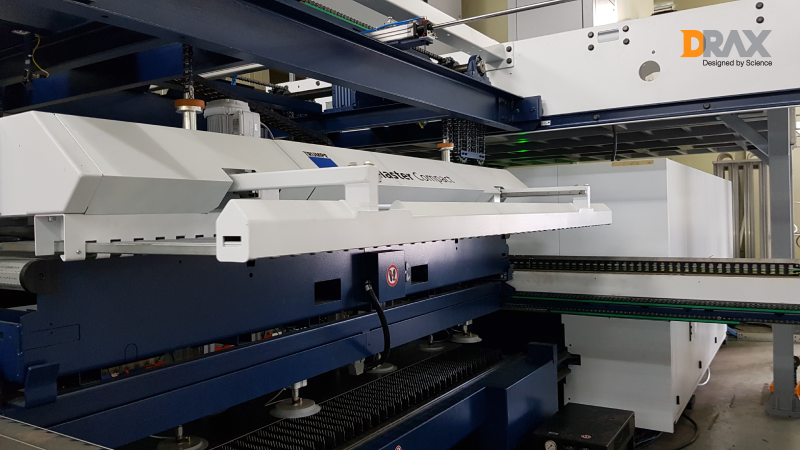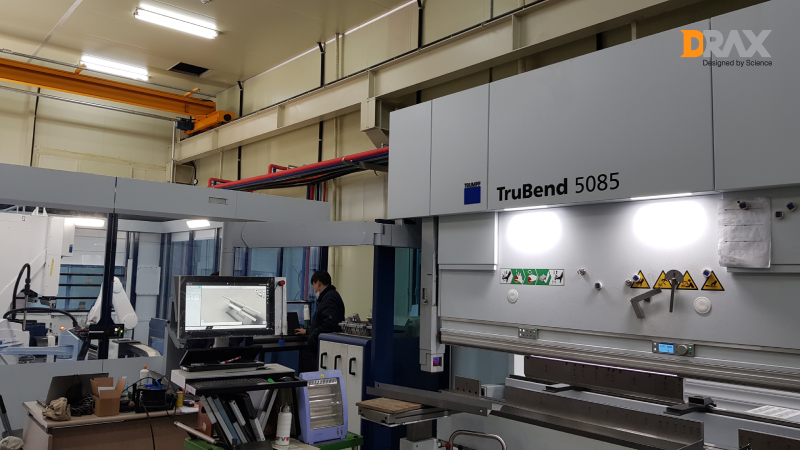 The establishment of a new plant was to secure a stable production output by establishing a manufacturing system that enables mass production and realizing various patent technology perfectly through the cutting edge automated facility.
The products produced from this second plant is contributing to making DRAX a global brand by being exported to 43 countries all over the world, beyond Korea.
DRAX has a strong point in product production with the founder who majored in mechanical engineering. After its establishment in 2001, DRAX has been constantly investing in R&D activities and now possesses over 40 patented technologies.
Now in 2020, DRAX strives to a position as a leading brand that leads the global fitness industry. With innovative technology inspired by nature and the smart manufacturing system that realizes it, DRAX will provide a solution to create a healthier world. Please stay tuned on DRAX's leap.