31 7월

A Way to Exercise Smarter and More Fun, 'Sports Tech'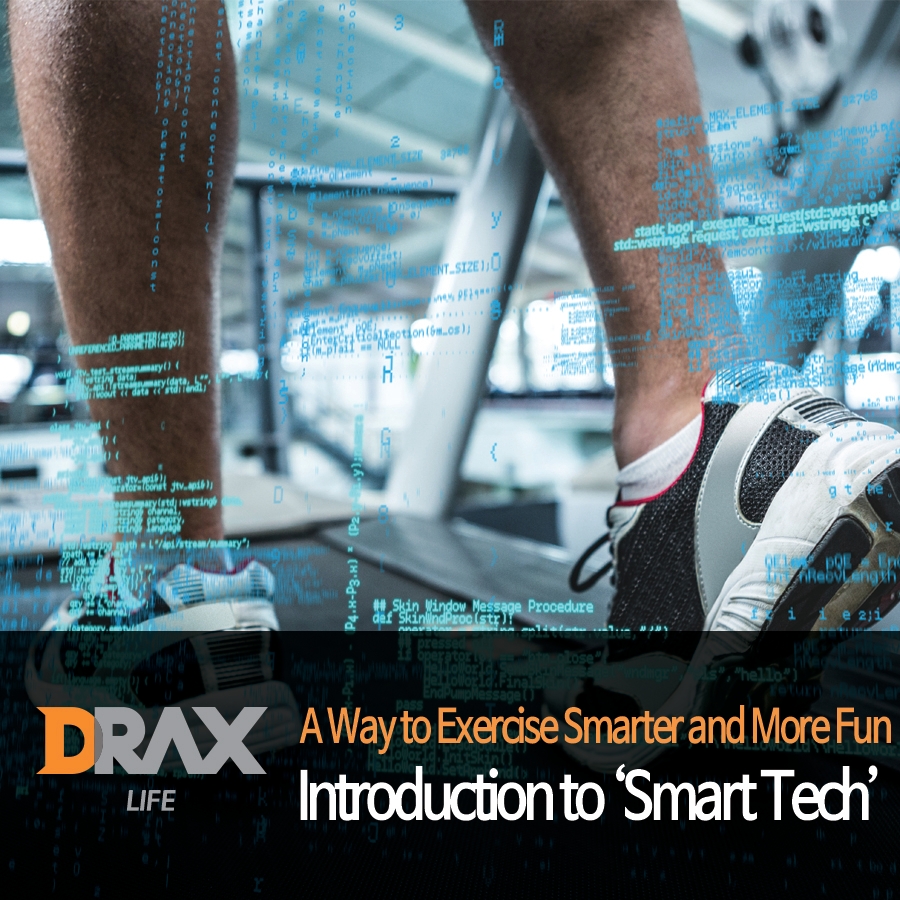 Integration of sports and IT technology, 'Sports Tech' is coming
More and more people strive to find the meaning of health from their lives including body, spirit, environment and more, as 'wellness' beyond 'well-being' takes place as a new trend.
Even from the area of sports, there is a wind of integrating IT technology and wellness. In Japan, the integration of sports and IT technology called the 'sports tech' industry is receiving attention as they have Tokyo Olympics ahead of them this Summer.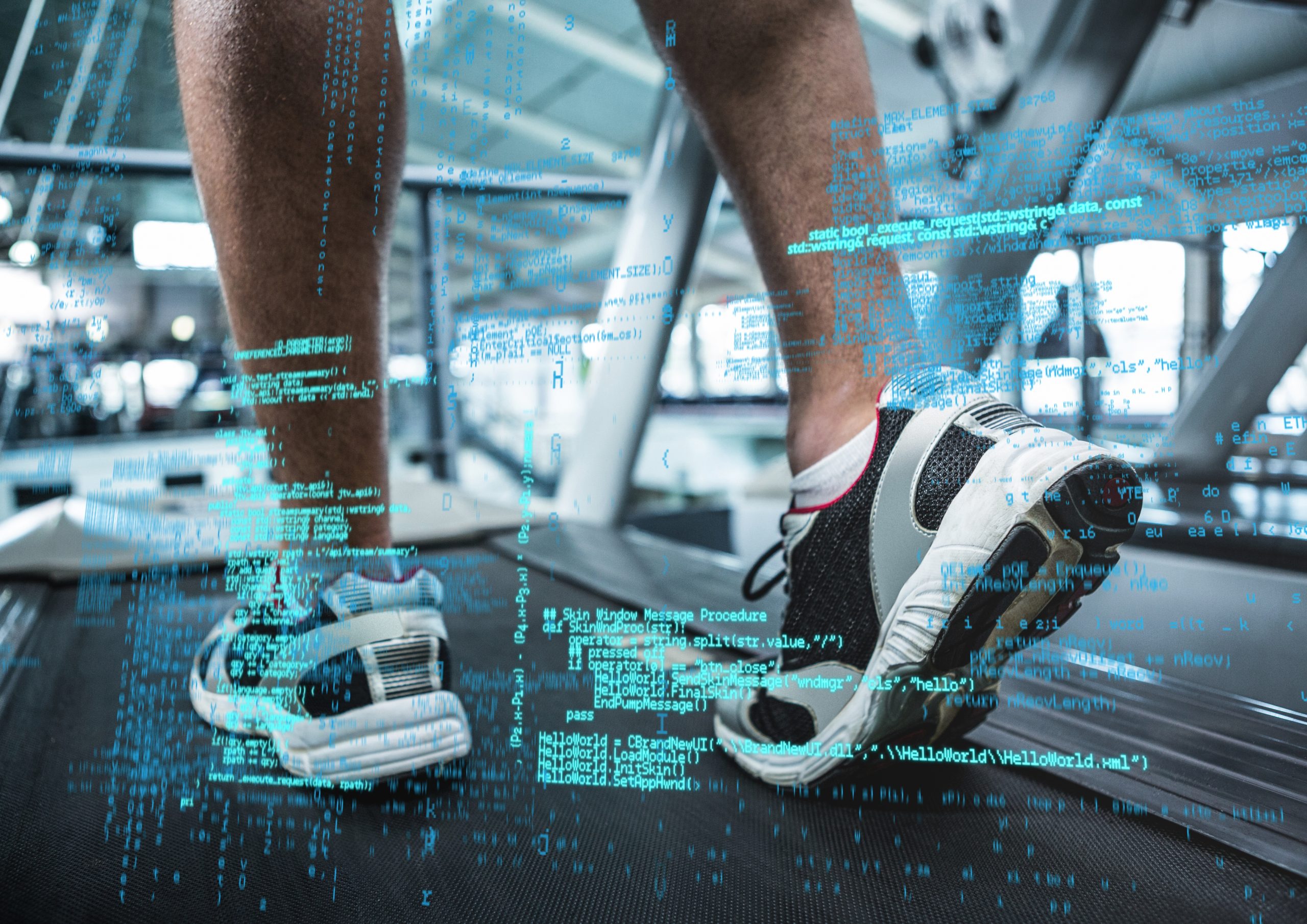 One sporting goods manufacturing company and software-specialized company have been joined to integrate IoT to baseball, which collects and analyzes the speed, kinds and other pitching data and presented it to the public. Another company installed an acceleration sensor on the shoe insole and developed a game that makes users complete a set of training and get rewards.
Fitness equipment meets high technology and created a whole new level of fun and effective way of working out!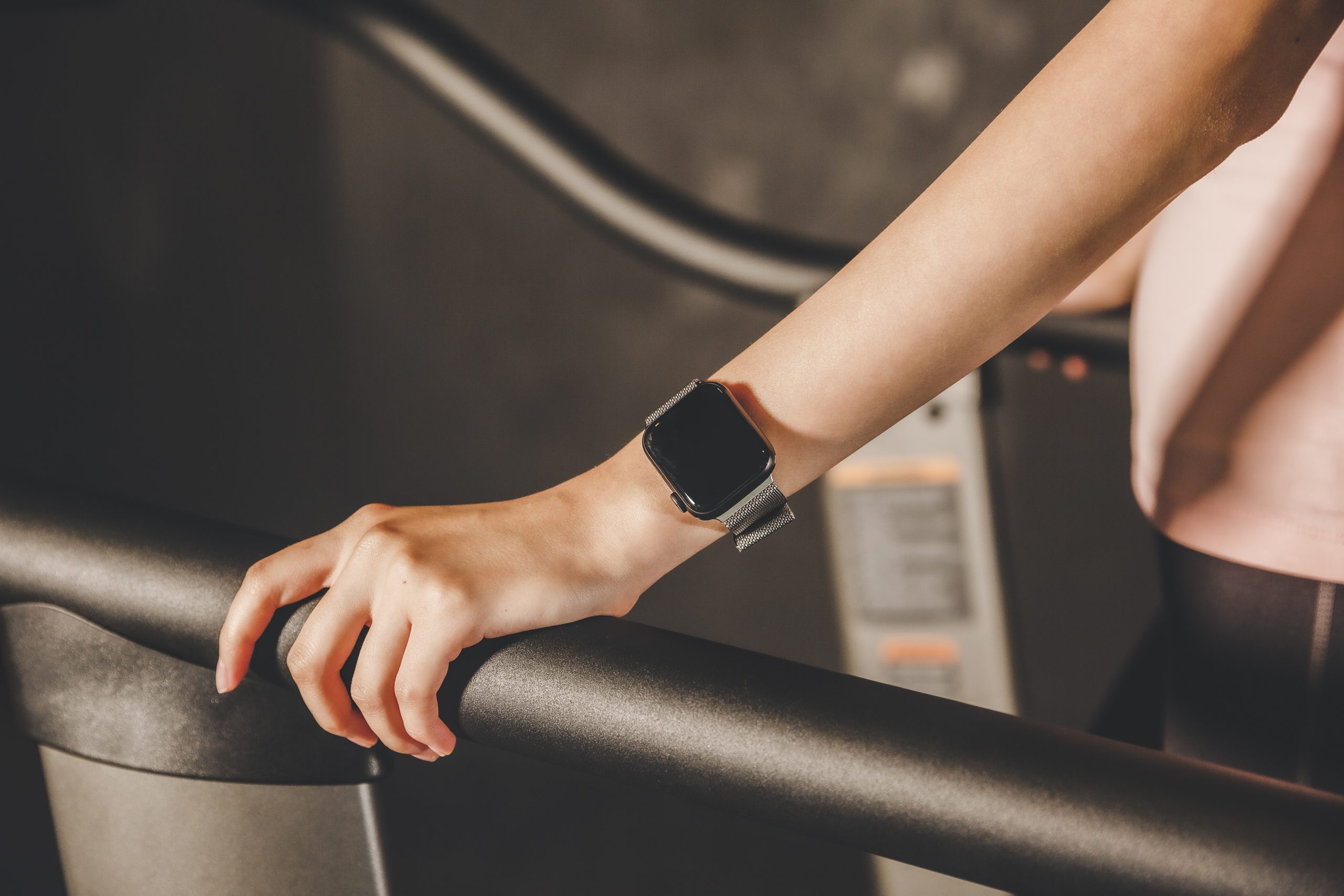 DRAX Meets IoT Technology! DRAX x Salted Shoes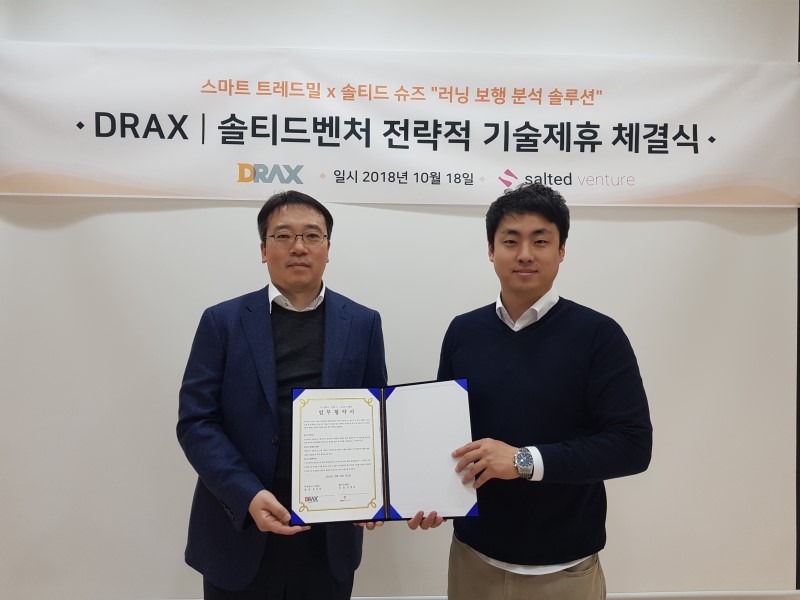 The no. 1 fitness equipment brand in Korea, DRAX has been developing a running analysis and walking solution service using a treadmill and smart shoes through a partnership with Salted Venture since 2018.
The smart shoes provide results using the sensor installed to the insole of the smart shoes and analyzing the data from plantar foot pressure, left and right balance to the center of gravity and more in real-time. When the data is connected to a treadmill, it naturally measures physical data while the user is walking or running, and the result once again can be checked in real0time through the treadmill monitor.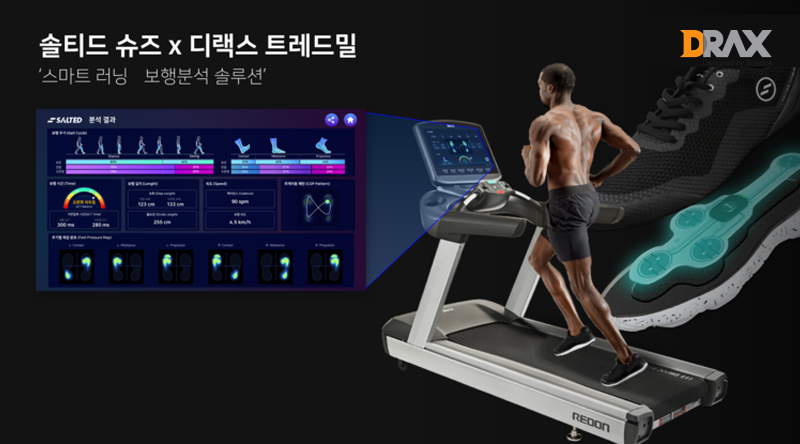 [Source: Official blog of Salted Venture]
It not only analyzes the walk of users and body balance to check if the user is walking in the right posture but also immediately provides an overall report related to running, including running posture, pace, stride analysis data and more.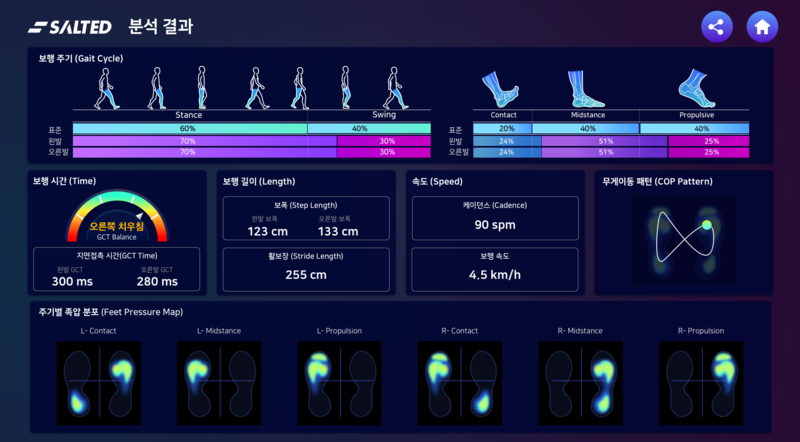 [Source: Official blog of Salted Venture]
Anyone from those who work out alone to trainers, athletes, or sports coaches can adjust the walking posture based on the analysis and get help to increase the effectiveness of the workout.
The sports industry is getting smarter too! DRAX always thinks about a way to make working out more fun and effective. DRAX will continue to strive to become the one to lead the trend.