31 Jul

Get your fitness equipment here! Get Hands-on Experience and Reasonable Price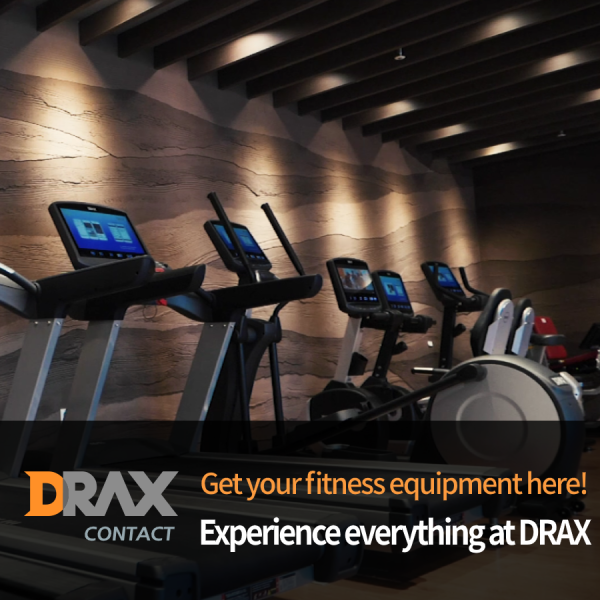 Most people who consider opening a fitness center have a hard time choosing which fitness equipment to get. Each brand touts its own strength but it's still hard to decide unless you get to experience them in person. Considering the size of the fitness center, target and more, it's important to get a hands-on experience before the purchase. Today, we will teach you how to experience the equipment in person and get a detailed explanation of products from experts.
The fitness equipment you can see at DRAX!
"Cardio equipment"
DRAX is presenting different types of Cardio equipment. From the treadmill that applied DRAX's latest technology to NonMotorized treadmill 'DRAXFIT+' and the hiking fitness equipment developed second in the world, My Mountain.

Other than these, upright and recument fitness bikes and elliptical are manufactured and produced by DRAX. From a single part to the finish of assembly, the products are created with a one-stop process presented only from DRAX.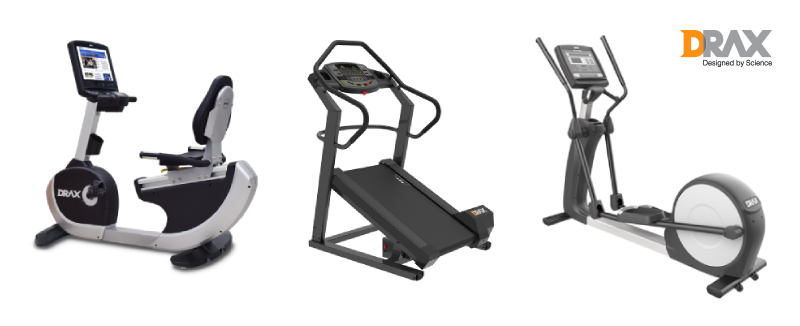 The products mentioned above are all displayed at the showroom of DRAX's headquarter.
"Strength Equipment"
DRAX's Strength Equipment are divided into weight machines and free-weight equipment. Weight machine line presents "Wellive Pro", "Wellive" and "KA" series, which are known to increase the effectiveness of workout with their ergonomic designs. Each of them is composed of more than twenty different kinds of a weight machine, such as 'shoulder press' and 'arm curl'.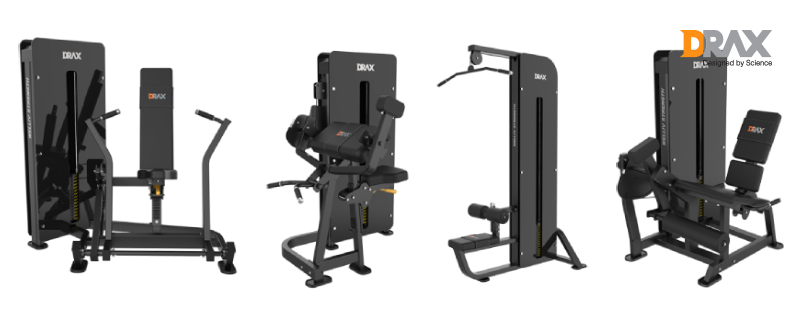 DRAX's free weight machine line presents over 30 different kinds, such as 'multi-rack', 'power-rack', 'smith machine', 'bench' and more. The line-up will provide users with satisfaction while working out. DRAX also possesses over 30 kinds of accessories, such as automatic inversion table, massaging equipment, weight disk, rubber dumbbell, barbell kettlebell, mat, gym ball and more, providing all kinds of supplemental equipment required for weight training.
DRAX introduces outstanding fitness instruments to Korea through an agreement with the global fitness brand. Equipment like Keiser which is helpful for weight training, RunBeat and iWall, which are entertainment equipment that provides exercise effect through easy and fun games, are examples. The equipment provided at the fitness center should have various line-ups that can stimulate different parts of muscles, at the same time being easy to use. DRAX presents different types of fitness equipment that can satisfy both beginners and experts. Get all the line-ups by just one visit! With DRAX, the No.1 fitness equipment brand in Korea, check out all the things you need at your fitness center!